Makani Ikaika O Molokai
SUP race two a success.
Community Contributed

By Clare Seeger Mawae
Makani Ikaika O Molokai stayed true to the name with the blessings from the kupuna. Twenty-plus mile per hour winds and a sprinkle of rain at Kamalo gave the organizers and 14 standup paddling competitors something to be excited about, at the last race held March 19.
Safety was the key, and mahalo to Keola, Daniel and Russell who showed up in their one man canoes to escort the kids and chaperone them to the finish line of Hotel Molokai. Due to the strong wind, the kids were limited to the short course, only so only experienced adult watermen and woman took the stage at Kamalo starting at 1 p.m.
The other adults and youth gathered at One Ali`i Park for the short course. As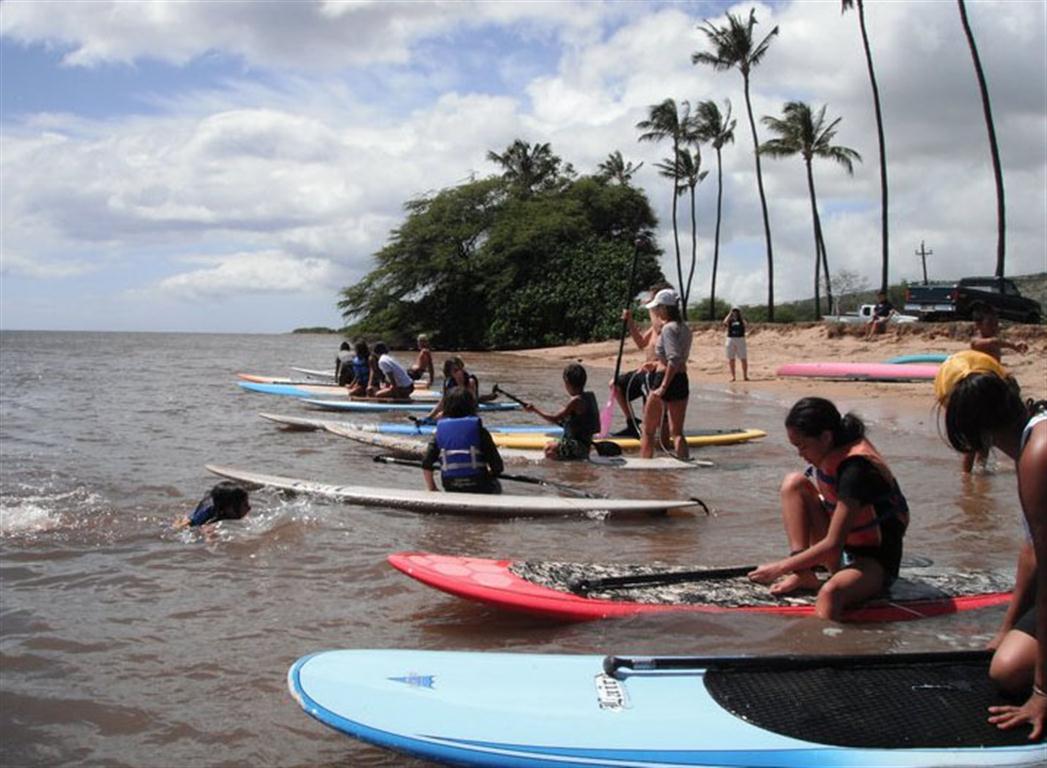 the Kamalo pack passed by, led by Keala Freeman, the countdown began for the second group. The conch shell blew and Kekai Adachi shot out to the front of his pack taking the lead instantly, finishing with a time of 41:38 sec. Seconds behind was Tanner Mosher, taking second in the youth division, and 8-year-old Slater Oswald coming in third place.
Keala Freeman took first place once again in the Kamalo pack, landing on the beach at Hotel Molokai in a time of 1:36.39. Steve Bloom and Boki Chung took a joint second place.
Mother and daughter duo, Jessica and Kaydence Oswald once again took first place in their divisions for the short course. Finally, in the family fun division from Ali`i fishpond, newly turned 8-year-old Paul Gamit did a credible time of 19:32 for his first race.
Many remarked that everyone was in harmony with the wind, "This was like one of those perfect powder snow skiing days," said Steve Bloom. This day was an incredible ocean experience for 2011, not just for racing but just being out in the elements.
Next race is Saturday, April 2, with a noon check in at Kamalo. See you then!