Lower Airfare Possible for Kalaupapa
Pacific Wings is planning to apply for a federal subsidy that will lower the price of its Kalaupapa flights.
Currently the only commercial airline to service the peninsula on a regular basis, Pacific Wings has Essential Air Service (EAS) status with the government, a program that guarantees air service to remote areas. Those businesses with an EAS can separately apply for a subsidy to help the business' cost of service.
Mark Miller, administrator of the Kalaupapa Settlement for the Department of Health, announced at last week's community meeting he had spoken with Greg Kahlstorf, CEO of Pacific Wings, about their application.
"Getting the subsidy means returning to lower airfares and increased use of the service," Miller said in an interview after the meeting. "It is also a valuable addition to our Kalaupapa patients for accessing essential medical services in Honolulu."
After a confrontation between Pacific Wings staff and security at the Kahului Airport last year, angry with the response from the Hawaii Department of Transportation, Kahlstorf said the airline withdrew many of their inter-island routes. With fewer routes and fewer customers, Pacific Wings had to raise their prices on remaining routes.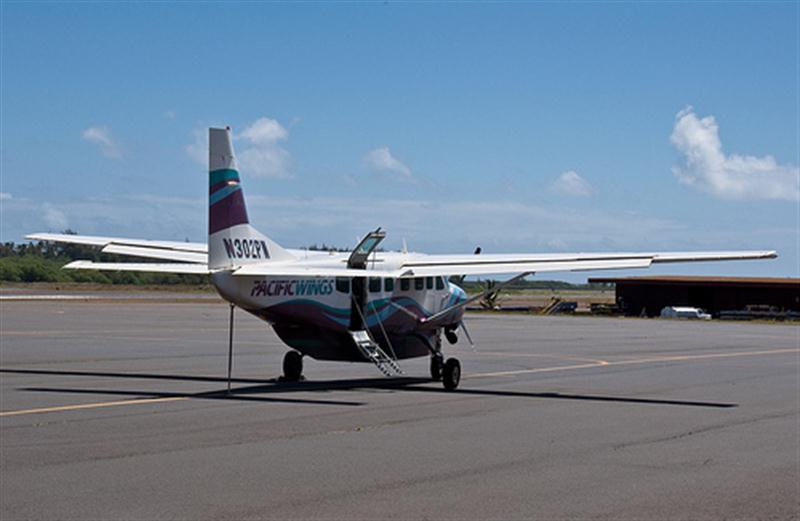 for a coherent vision for Kalaupapa," Kahlstorf said of the upcoming general management plan.
"Before you can figure how to market something, you've got to figure what the product is…Ecotourism, historical tourism, whatever we can do to attract more traffic."