Locally Made Film Gets Exposure
Blending ancient Hawaiian practices – malama ka `aina – with modern methods of sustainability – solar panels and food forests – is the topic of one of Matt Yamashita's latest films, showing now on `Oiwi TV.
Yamashita is a local filmmaker who has shot a wide range of documentaries. "Sustainable Living on the Island of Molokai" was recently picked up by Oahu-based, video-on-demand station `Oiwi TV. The station began three years ago with a focus on Native Hawaiian programming, even featuring a news program delivered in Hawaiian.
"I first saw the trailer for this when he released it, [and] I knew instantly that I wanted it on `Oiwi TV," said `Oiwi Chief Financial Officer Keoni Lee. "It is pieces like this, ones that tell the stories no one else is telling but should be. It was kind of like "This American Life" on NPR but Molokai style."
The video brings attention to the efforts of people on Molokai, who are not just trying to live lightly upon the earth, but in some cases replicating ancient Hawaiian practices.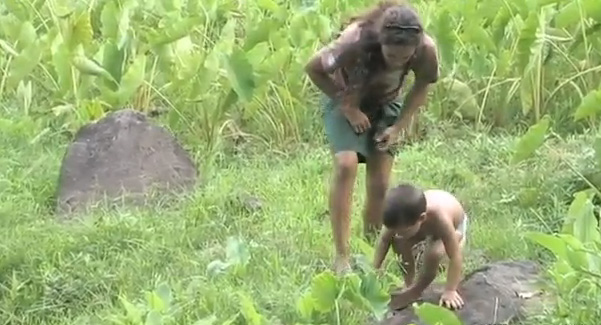 , ones that are out in the many pockets around the island where lots of good (and unfortunately bad) things are happening," Lee said. "We want to create a network of producers around the state to contribute to the conversation and venue that we have built."
Yamashita's documentary will be highlighted on `Oiwi TV starting Sept. 6 through the 19th. It can be viewed on digital cable channel 326 or on their website http://www.oiwi.tv/.
Yamashita's videos can be previewed on YouTube via his channel 'molokaimatt,' or on his website http://www.islandlifevideos.com/index.html