Local Lessons for Hirono
On a recent trip to Molokai, U.S. Rep. Mazie Hirono experienced first-hand what goes into restoring one of Molokai's precious 68 fishponds – the most of any Hawaiian Islands – and some of the passionate people behind the movement.
At Keawanui Fishpond, students from Ho`omanaHou School (pictured below) are helping restore the fishpond and make artificial reef bits to protect the real reef.
"They used to rip out the reef to sell [for aquariums]," said teacher and supervisor Ua Ritte. "This is a better alternative," he said, adding that extra cement reef pieces are used as "fish houses."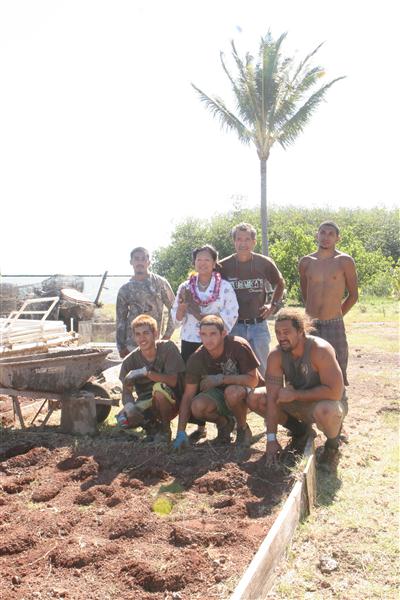 Hirono's vote for the Federal Recovery Act helped fund the Hawaiian Learning Center, the organization that runs Keawanui Fishpond.
"This is real life – people can have a job, do something they believe in, help their families and get paid," she said.
Hirono also visited with seniors at Home Pumehana to discuss protecting Social Security and with farmers and staff from the Molokai Community Service Council about agriculture on Molokai, who shared their thoughts on Molokai as Hawaii's "bread basket." She also met with Molokai Habitat for Humanity officials and recipients.