Local Authors Honored
Kalele Bookstore News Release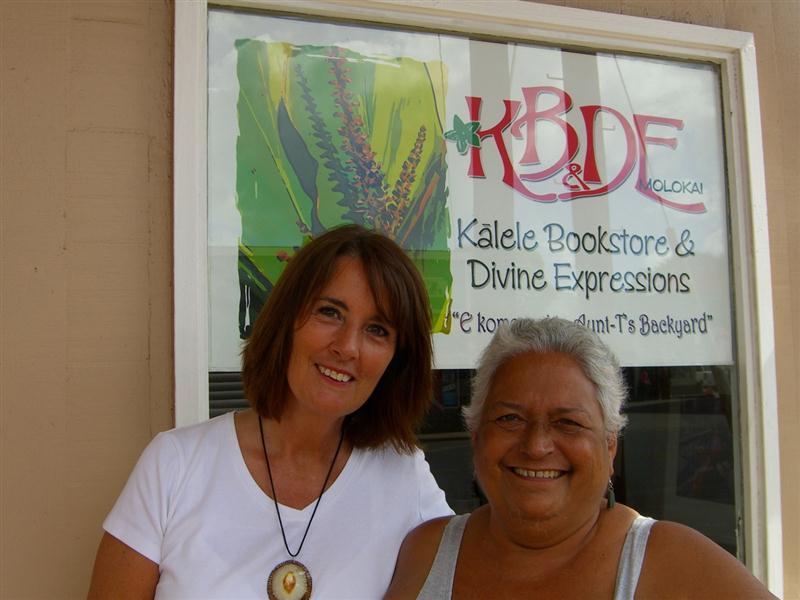 Local authors Rachelle Maikui (Anake Snookie) and Gaellen Quinn each had books honored by the Hawaii Publishers Association at the 2010 Ka Palapla Po`okela awards held April 30th at Bishop Museum.

"Ho`okupu: An Offering of Literature by Native Hawaiian Women" (edited by Miyoku Sugano and Jackie Pualani Johnson, Mutual Publishing) won Honorable Mention in both the "Excellence in Hawaiian Culture" and "Excellence in Literature" categories. The book is a fascinating collection of the writings of contemporary Native Hawaiian women in a variety of styles. Rachelle Maikui authored the selection included in the anthology entitled, "The Birth of Mo`omomi."

"The Last Aloha," by Gaellen Quinn (Lost Coast Press) won the award for "Excellence in 'Aloha from Beyond Hawaii'" (for books about Hawaii published outside Hawaii). "The Last Aloha" is historical fiction set in 19th century Hawaii during the time of the overthrow of the monarchy by American missionary descendents. It also recently won the Bay Area Independent Publishers Association "Best Book" award in historical fiction and is a finalist in ForeWord Review's national "Book of the Year" award. Winners will be announced this month at Book Expo in New York City.