Lifetime Education Achievement Award
Aka`ula News Release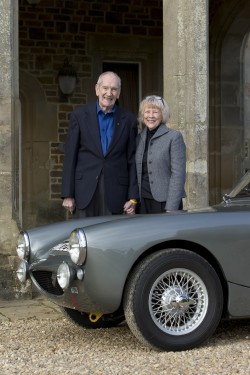 Dr. Caryl Hitchcock is one of Molokai's best-kept secrets. Caryl is an Assistant Professor of Disability Studies and Associate Graduate Faculty in the field of Special Education at the University of Hawaii at Manoa. She is an educational researcher who specializes in programs to promote literacy for children who are ELL (English Language Learners), at-risk or have identified disabilities. She has more than 15 years of experience working with the Hawaii State Department of Education as a consultant and school psychologist, and she developed the Molokai ACE Reading program that serves culturally and linguistically diverse children. She has published articles and has presented at numerous national and international conferences. She and her colleagues received the Hawaii Educational Research Association's distinguished paper award in 2002 and 2009.
In all the time we've known Caryl, she has enthusiastically worked either directly or indirectly with improving how children learn skills through research based approaches. To put it succinctly, Caryl has the mind and heart of a teacher. She is always thinking of students and what will work best for them. Caryl believes in sharing the limelight and took two Aka`ula students to the PAC Rim Conference two years ago to present the environmental research they wrote using her TeenACE writing process.
If you haven't met Caryl yet, here are some little known facts to use as conversation starters.
Before becoming a formal teacher, she was a windsurfing instructor in Greece and Turkey. She ran a Farming and Animal Food Business in the UK. She worked as a Clinical Psychologist for the British National Health Service. She was a Playboy Bunny and then Personnel Manager of all UK Clubs. Her husband, John, was a rally car driver, racing Austin Healy Sprites. This is just a brief glimpse into Caryl's diverse and remarkable life.
At Aka`ula School's annual Ku Ka Lau Lama, we honored Dr. Caryl Hitchcock with our Lifetime Education Achievement Award.