Library Furlough Schedule Released
It seems that no state department is immune from the wave of furloughs sweeping through Hawaii this year. Last week the public libraries announced that they, too, would be closing their doors in order to save money. Molokai's public library has scheduled 15 furlough days between now and the end of May. The library will closed of the following dates: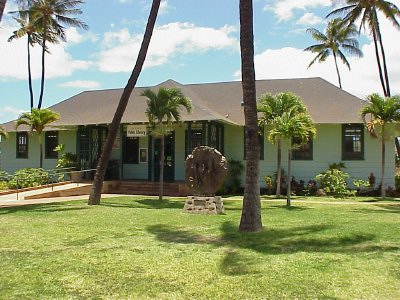 December 16, 24, 31
January 13, 27
February 3, 10
March 5, 12, 19
April 7, 14, 21
May 5, 19
For more information contact Molokai branch manager Sri TenCate at (808) 553-1765.