Lessons from the Land
Innovative program brings the classroom outdoors.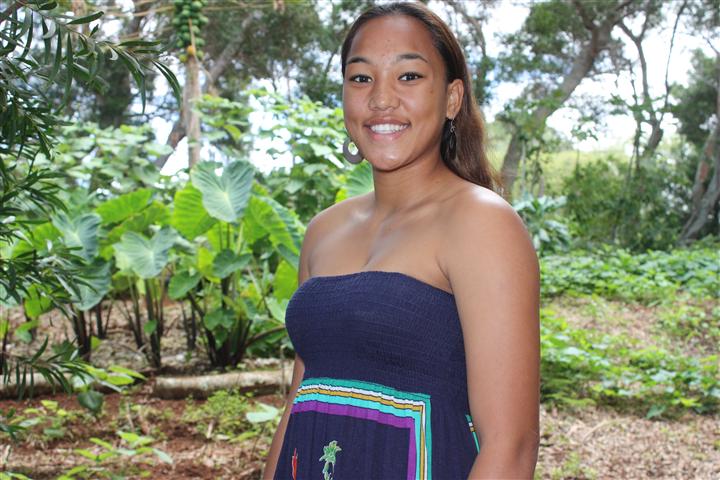 First quarter our main focus was about the different types of limu that grow in Makakupa'ia in Ali'I Fishpond. Second quarter our main focus was about invertebrates (crabs). This quarter, the third, we're focusing on vertebrates like fishes and anything that has a backbone. At the end of the quarter we create a section of our field guide. Our field guide is made up of four sections, each quarter we submit a section. Now that were at the ending of third quarter we start to wrap up our book including all data from our research.
To me I think this is the best type of learning offered at Molokai High School. The Hawaiian Immersion program is ideal for this place-based learning due to the cultural education. To me I think out of all my four years in high school my senior year was the one that made it count learning wise. I feel that I have learned a lot through this type of learning, Mahalo to Kumu Mahina Hou and Kumu Manuwai for making this possible for our program. Although I'm graduating this summer I think Kumu Mahina Hou should continue place-based science inquiry for the next upcoming school year.
Mahalo no ka heluhelu ana I ka'u mo'olelo a me na mana'o e piliana ka papahana 'olelo Hawai'i. He papahana maika'I loa! Paipai au ia 'oukou na haumana 'o Moloka'I nei e komo a hoa'o I ka ho'ona'auao a me ka ho'oulu Hawai'i.
Makemake au e mahalo nui ia 'Anakala Mervin Dudoit no ke Kalaiwa ana ia makou I na huaka'I like 'ole, 'Anake Noe Yamashita, Na kumu & haumana o HLIP a me Tutu Lei no ka Hiki no o keia makahiki!!