Leniency Offered to Delinquent Water Users
MIS works with state to offer options.
After years of struggling to pay the Department of Agriculture (DOA), the Molokai Irrigation System (MIS) Advisory Board has taken steps to help their water users pay delinquent accounts.
As of Aug. 31, 81 accounts are in delinquency – having not paid their water bill for 60 days or more – and owe a total of $341,091, according to Duane Okamoto, DOA deputy director. Of those, 25 owe more than $1,000 and account for more than half the water usage in the MIS.
"It's just like any other utility," Okamoto said at last week's MIS Advisory Board meeting. Just like any other utility, the DOA has procedures to penalize those that do not pay.
However, after talking with the board and the community over the past few years, the DOA is offering more flexible repayment plans on Molokai. The MIS board is the only board in the state not to use standard collection procedures – if users don't pay, the DOA cuts off their water.
"We would like to do this on a case by case basis," Okamoto said in an interview after the meeting. "We need a board who's familiar with the community to tell us, [so] we can give consideration to everyone's situation."
First, the board looked at delinquent accounts and found some water users that had passed away. For these accounts, it was recommended the debt be waived up to the date of death.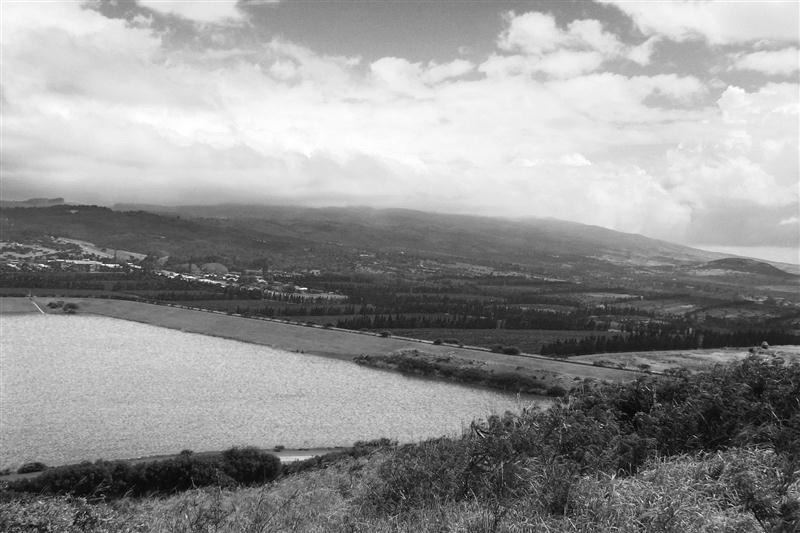 ," Okamoto said.
No Freebies
While the board came to a consensus for delinquent accounts, there are still homesteaders who do not pay their bills because they believe they should not be charged for water at all.
Board member and homesteader Moke Kim argued that the Hawaiian Homes Commission Act of 1920 stipulates DHHL is to provide water free of charge for the agriculture and domestic needs of homesteaders.
Okamoto said all those on MIS land – homesteaders and non-homesteaders – are charged transmission fees on their water usage at 47.5 cents per thousand gallons. Board Chair James Boswell suggested because homesteaders were being charged a transmission fee, a standard monthly fee should replace the per water usage.
"My water bill was especially high in the summer – over $400 in August," Kim said at a previous meeting. "In September it was $300. Do you mean my transmission had changed?"
Okamoto reiterated that the rate is for the delivery of water, not for water itself, and that money goes toward system maintenance. He added the money is needed, as the DOA receives less money from the state legislature these days – down to $350,000 a year from $1 million about six years ago.
The recommendations will be reviewed by the DOA and brought back to the board for further discussion before any action is taken.