Lending a Hand
Molokai's first Disability Fair
What do guide dogs, electronic magnifying glasses, Molokai Drugs, and the Molokai Fire Department all have in common? They can help the disabled community members of Molokai.
Last Thursday, Hawaii Centers for Independent Living (HCIL) hosted the first-ever Disability Fair on Molokai. HCIL, a non-profit organization that assists disabled citizens with their everyday life, spent one year preparing for the event that educated the disabled about how to live independently and what their legal rights are.
"I really enjoyed it," said a participant, Tiny Domingo. "I learned the most from the Police Department, MEO (Maui Economic Opportunity) and the Fire Department."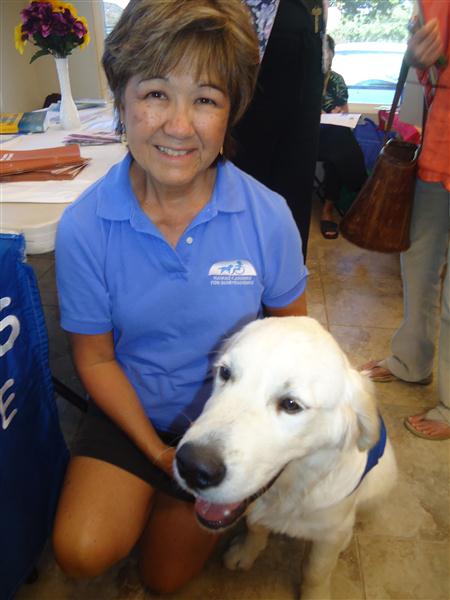 help build confidence to go out into public areas," said Elaine Randall, of HCFI. "Sometimes when people are in a wheelchair, they aren't able to do a lot of things, open doors or retrieve things."
She added that guide dogs can be trained specifically to perform certain actions.
New technology such as electronic magnifying glasses that enlarge objects much more than regular magnifying glasses can also play a pivotal role in making life easier for disabled people. Assistive Technology Resource Centers of Hawaii (ATRC) came from Honolulu to demonstrate various kinds of gadgets that assist with daily activities.
"We don't sell products, but we educate about technology that will make life easier for them and we also help people get the necessary funding," said Barbara Fischlowitz-Leong, executive director of ATRC.
The organization also provides computers to qualifying individuals.