Learning with the Children's Theatre
Community Contributed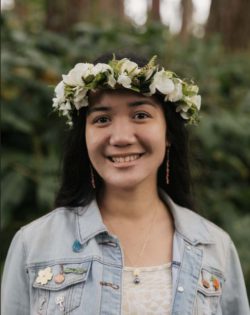 My name is Wailana Purdy-Avelino, an intern for Hōkūlani Childrenʻs Theatre of Molokai under Mrs. Vicki Boswell. As an intern, my responsibilities include creating a web page for Hokulani CTOM and updating our Facebook page weekly, I am currently developing a puppet theater script to go in the play and help to arrange a day camp for the kids during spring break to create props and shadow puppets while doing fun activities to build stronger relationships with our young actors.
Personally, I always enjoyed theater and acting. While in elementary school I participated in several school plays including one under the direction of Mrs. Boswell. As a kid, I had the opportunity to take classes in both modeling and acting off island which took me to L.A surrounded with other young actors from all over the United States. I even took a lead role in a UH Mānoa student led short film that won several awards in the ʻOhina film festival. I have never pursued theater and acting since then, but I am so happy that I am able to learn more with Mrs. Boswell and continue my childhood dream of acting. If you're looking to elevate your acting skills, you can click resources to explore additional opportunities for growth.
The children and I are preparing for our upcoming play, Mulan. The legend of Mulan is an inspirational story of a young girl who took her father's place and joined the war in China which was against the law for women to be in the army. At the same time, she was able to find her purpose and prove to China that a girl can do anything a man can do and rewrote history.
Come and join the Imperial army and watch the Legend of Mulan unfold in April!