Last Call
Paddlers Inn sold.
After less than a year at the helm of Paddlers Inn Restaurant and Bar, owner Darrin Abell sold the business last week and plans to leave Molokai.
The business was signed over to new owner Louis Santiago on Friday. Santiago owns restaurants and bars in Honolulu, Hilo and on Kauai. He also owns the company Game Master, which supplies the pool tables and gaming machines to Paddlers.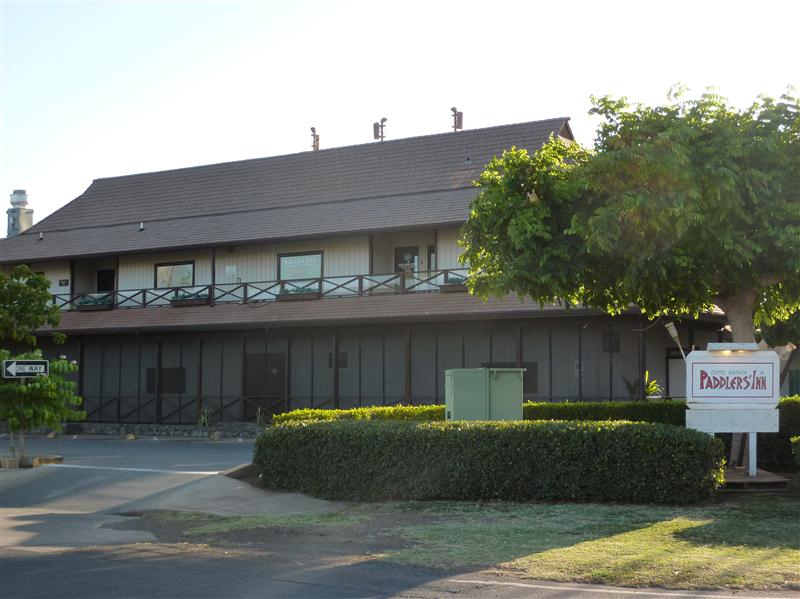 Abell, who previously owned four restaurants in California, said it was difficult getting the business going as the new guy in town. He called Paddlers "the hardest restaurant I've ever opened," but said that he will miss the island.
"Molokai is one of those places where everybody stands off while they get to know you," he said. "But once they do, they're very warm. I'm going to miss that."
Abell said he decided to sell Paddlers about two months ago. He will be going back to California to be with his wife and three-year-old son.
He added he was confident Santiago had the resources to carry the business forward.
"He'll be able to take Paddlers where it needs to be stability-wise," Abell said.
Santiago lives in Hilo, where he also owns a cattle ranch. He is expected to come to Molokai this week to get oriented with the business.
"I think Louis is a Hawaiian gentleman and he is going to bring aloha and happiness to Paddlers," said Jerry Johnson, the building's owner. "We can look forward to some happy days," he added.
Santigao said on Friday that the restaurant will stay open during the transition but that the bar must close while the business applies for a new liquor license. Abell's license cannot transfer because he has had it less than a year.
Until a new liquor license is secured, customers can bring their own alcohol to the restaurant, according to Santiago.
Johnson said the current staff will have to reapply for their jobs.
Johnson bought the property and opened Paddlers Inn in 2005. He ran it with his brother, Jimmy Johnson, before selling it to Robert Spruiell, who was later murdered in Florida in 2008. Spruiell's parents, Robert and Sharon Spruiell, took over the business and ran it while living in Arizona. Abell bought the business from them in August.