Laptops for Molokai Moms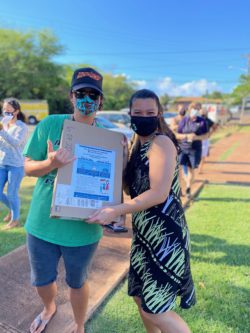 Keani Rawlins-Fernandez News Release
Shortly after Mother's Day, on May 14, Maui County Council Vice-Chair Keani Rawlins-Fernandez distributed 20 Dell laptops provided by the Hawaii Commission on the Status of Woman through the generous donation of a private citizen, and a freight transportation donation by Mokulele Airlines from Maui to Molokai.
The Commission made these computers available to moms and female caregivers to ensure digital equity, particularly after the COVID-19 pandemic shifted the way we work, learn, pay bills, and live. It made technology even more critical to survival.
Through the help of a selection committee, applications were reviewed and scored based on specific criteria. The office received more than 70 applications.
"Recipients described their vast needs for everything from telework and telehealth, to children's distance learning requirements, and even starting businesses," said Council Vice-Chair Rawlins-Fernandez. "Tt was incredibly difficult to choose only 20 of the families that applied."
One recipient, Pualalea Carlbom, shared, "My daughter and I will put this laptop to good use designing and running our business together!"
In light of the overwhelming demonstration of need that was revealed through the "Laptops for Moms on Molokai" distribution, Rawlins-Fernandez expressed her office's commitment to seeking additional technological resource donations for the Molokai community.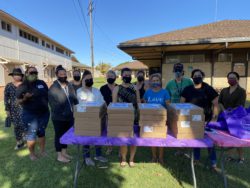 "Mahalo a nui to all of the wonderful, hardworking caregivers who applied to receive a laptop," said Rawlins- Fernandez. "Through the generosity of sponsors in the greater community, it is my hope this will be the first of several device distributions to support digital equity for Molokai families."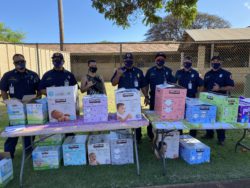 In addition to the laptops, baby wipes and diapers that were donated by the Maui County Committee on the Status of Women were also distributed with the help of the Department of Fire and Public Safety.