Lady Farmers Top at Tournament
Girls' volleyball beats Hawaii teams.
The Molokai High School girls' volleyball team recently competed against 16 teams from around the country and abroad and came out the top team in Hawaii. Not bad for a pre-season warm-up.
The Lady Farmers competed in last weekend's Ann Kang Invitational, an annual tournament considered one of the best girls high school volleyball competitions in the country.
Molokai quickly advanced to the top half of the bracket, beating out eight other schools. After defeating Kahuku to advance to the silver bracket, they played host school `Iolani and won, 25-21, 22-25, 15-10. Kalei Vaivai led the Farmers with seven kills, Kalei Adolpho had six and Kailana Ritte-Camara had five.
The first game… we were a little nervous, but we came out in a good positive way, with a bang," said setter Kawena Puhi.
"I thought they did really well, [especially as] this tournament was pushed a week ahead [of schedule]," said Head Coach Matt Helm.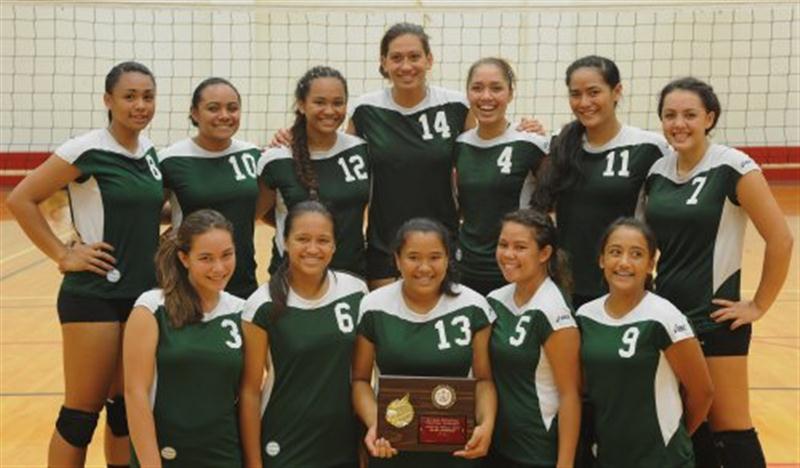 play Division I in the regular season."
Puhi agreed, and saw the tournament as a chance to play those teams they wouldn't normally.
"It's a great opportunity – going to Oahu and playing off island teams, from the mainland" and Taiwan, she said.
Helm is optimistic for their success because of their past record. Last year, the Lady Farmers held a perfect regular season record and came in third at the Division II State Championships.
"We're pretty resilient," he said.