Lady Farmers Paddle to Second
By Megan Stephenson
The Molokai High School girls' paddling team came in second at the second regatta of the season, at Hanakao`o Beach Park in Lahaina. Molokai paddled in at 4:41.78.
"The conditions were a little bit different at first, a lot of rain, a lot of wind coming on shore," said coach Tania Kaholoa`a. "At times when girls went on their first run, numbers one and two couldn't reach the water."
The Lady Farmers were seeded fourth in the final race. Rival team Seabury Hall barely snatched first from the Lady Farmers, beating Molokai by three seconds.
Boys
The boys paddling team did not fare as well, placing seventh in the first heat, therefore not qualifying for the second race.
However,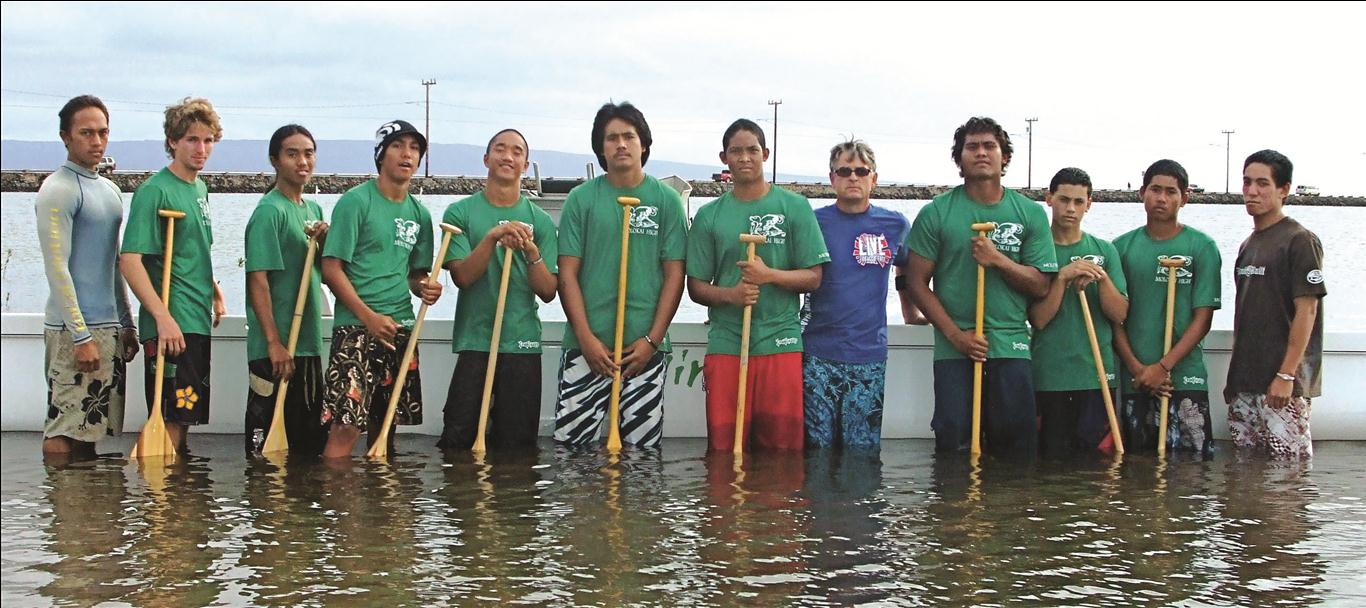 coach Dave Gilliland said their training still showed.
"We dropped a place…but we looked good doing it," he said.
The team came within five seconds of Baldwin and Hana's qualifying times, but Gilliland said the team's goal is to beat Maui High.
"We'll continue to work hard," he said. "It's a motivated group of kids."
The boys and girls paddling teams race again at Ka Lae Pohaku next weekend, Jan. 15.