Kualapu`u School Fun-Raiser Success
Kualapu`u School would like to thank the community for their support of the two recent East Coast Trip fundraisers held on island. The three-month penny drive that was held at 20 local businesses, as well as the Kamoi Snack-N-Go ice cream FUN-raiser held last Wednesday, were great successes. Thanks to Molokai community support, this group of 30 fifth- and sixth-grade students was able to raise over $2,000 for their spring trip to the East Coast.
Kualapu`u School would like to thank the following local businesses for their sponsorship – Kamoi Snack-N-Go, Rawlins Chevron, Coffees of Hawaii, Pizza Café, Molokai Surf, Molokai Bicycle, Molokai Drive Inn, Mana`e Goods 'n Grindz, Maka's Corner, Mini Mart, Misaki's, Pascua's, Kualapu`u Market, The Storehouse, Napa Auto, and Hayaku Gas.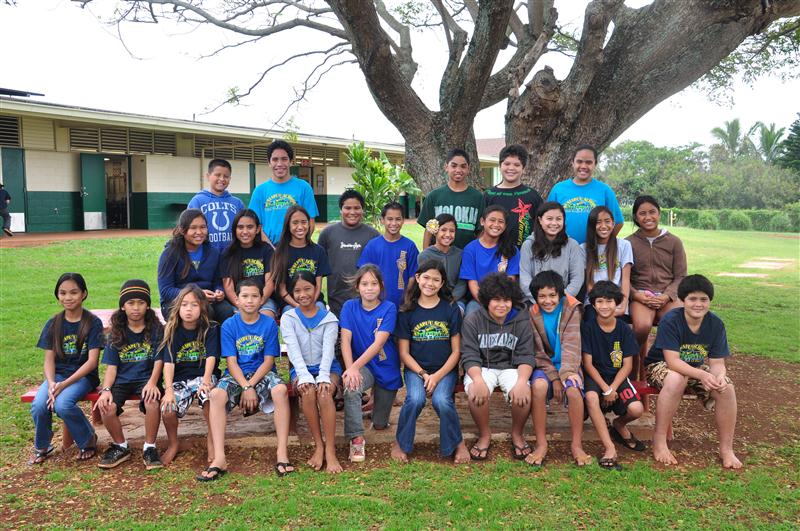 Thanks for helping to send this group of Kualapu`u students to D.C.! Mahalo!

Sue Forbes