Kualapu`u Race Fundraiser Success
Community Contributed by Sue Forbes-Kikukawa
Last Saturday, March 5, the first 5K in the "Do 5 for the Kids" race series was held on the Coffees of Hawaii plantation trails. Course conditions were wet and sticky after two days of heavy rain. However, 44 hardy contestants completed the 3.1-mile course despite the thick red-dirt "tread-sealing" of their cleats. Some contestants fared better than the others with a variety of strategies employed. First place girls finisher, Mary Rose Ringor, and second place boys finisher, Noah Donnelly, both shunned footwear in favor of running the distance bare-footed. Others stopped thinking about how heavy their shoes had become and churned out stellar performances despite the challenging course conditions. Results for the top five in each of the four race categories follow.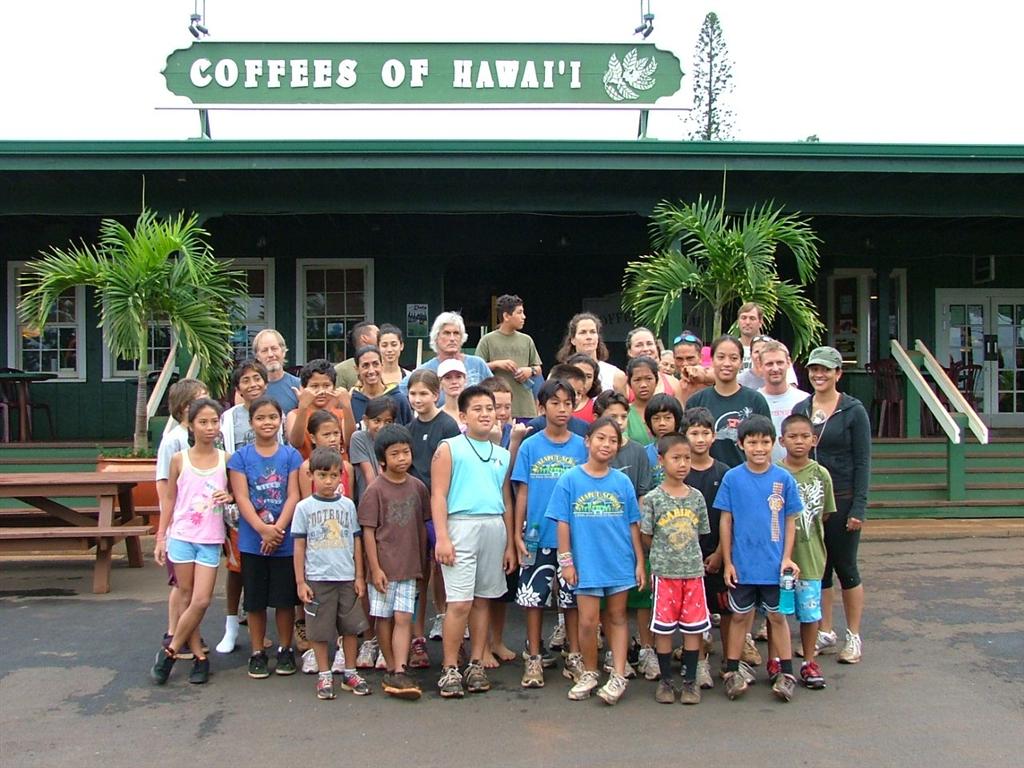 Girls Under 18
1. Mary Rose Ringor – 34:23
2. Mary Grace Ringor – 34:33
3. Noelani Helm – 34:55
4. Jamaica Bumatay – 52:12
5. Yasemin Soares – 52:16
Boys Under 18
1. Nainoa Kahale – 26:08
2. Noah Donnelly – 26:18
3. Kekama Naeole-Starkey – 27:10
4. Kaua Lalim-Rillon – 28:25
Women 18 and Over
1. Sue Forbes-Kikukawa – 25:07
2. Jessie Ford – 26:56
3. Alestra Menendez – 29:26
4. Erica Stein – 30:09
5. Petey Binder – 31:25
Men 18 and Over
1. Kevin Montague – 24:48
2. Chavis Purdy – 28:07
3. Ryan Link – 29:42
4. Wade Buscher – 30:30
5. James Espaniola – 30:59
The next two races in the series are slated for Saturdays March 26 and April 2. These races will be used to select a team of four boys and four girls from Kualapu`u School to travel and compete in the Honolulu 5K for Kids on May 1. Monies to fund this trip come from adult registration donations. Saturday's race just missed the $300 fundraising goal with $290 collected. Race organizers are hoping that the next two races each surpass this goal so that additional students can be added to this highly competitive team. Please come out to support Molokai's first elementary running team and "Do 5 for the Kids" at one or more of our Saturday events.