Kualapu`u Center Expands
Quick-stop store opens doors to public.
Upcountry Fast Stop, a new convenience store, opened its doors Friday at Kualapu`u Center, offering the community an array of goods and services.
As its name implies, the store is for patrons who need to make a quick pit-stop to grab a few grocery items, snacks or utilize their various services.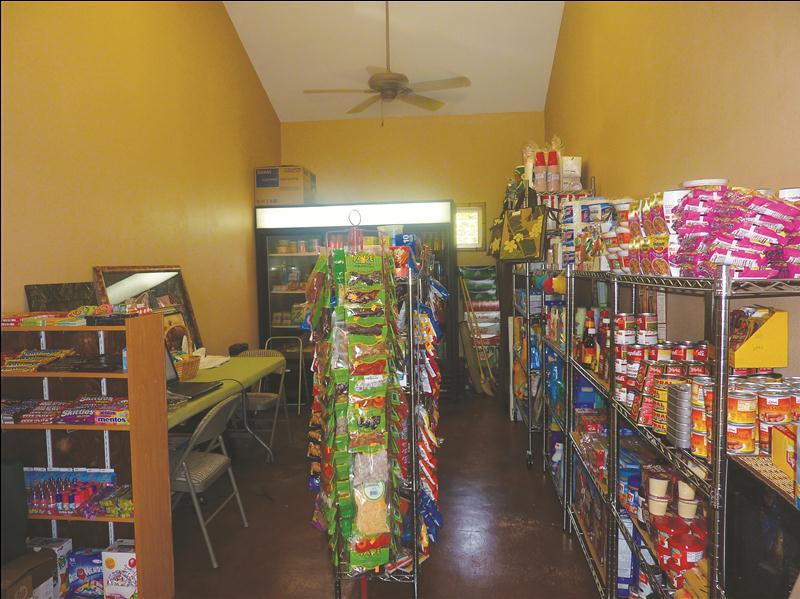 Services include Internet with printer, fax, copy machine, scanner, and an ATM. Upcountry plans on charging customers eight cents a minute for the Internet, 18 cents for copies and scanning, and $1.50 for the first page of a fax and 50 cents thereafter.
Goods offered are various microwavable and frozen foods, snacks, household items and baby supplies.
The Upcountry Fast Stop group says it's a positive addition to the community, which didn't have a business center or ATM until now. Prior to its opening, Kualapu`u residents had to utilize the schools for Internet and other computer needs.
Also coming soon will be a neighboring laundry mat managed by the Upcountry staff, and is currently in its permitting phase. Upcountry is anticipating another two months before the laundry mat opens, while its infrastructure is modified for water use.
Upcountry Fast Stop will be open seven days a week; Mon. thru Fri. from 7:30 a.m. to 7:30 p.m.; Sat. from 8:30 a.m. to 7:30 p.m.; and Sun. from 8:30 a.m. to 5 p.m. Hours are subject to change.