Ko ki`o ke`oke`o
Wiliwili Hawaiian Plants showcases native plants.
By Bill Garnett
Hibiscus arnottianua immaculatus. This small tree is found only in lowland mesic to wet forest on Molokai's North Shore. It is currently known from two populations and was historically recorded from within the boundary of the National Historical Park in the Waihanau drainage.
With the help of school and community volunteers, 160 hibiscus have been planted in the moist drainage at the top of the Kalaupapa trail.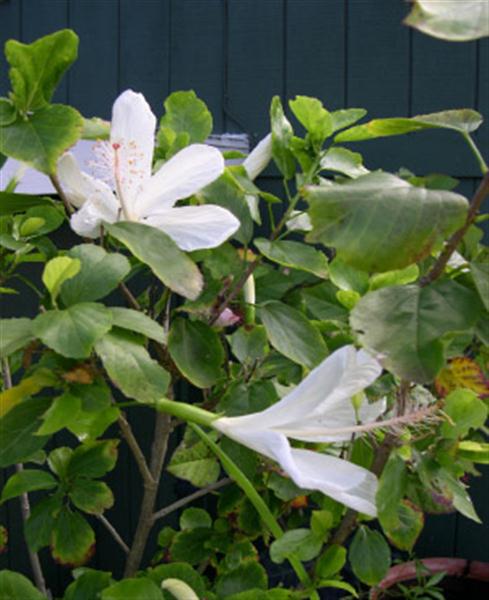 Originally, the wild collected source for our plants – coming from the Botanical gardens on Kaua'i and Oahu, and represented one collection we made in1990 from the Papalaua valley population. Then, in the past year, cuttings were collected using ropes on the slopes above the cliffs just west of Wailau near the location of the last surviving population of Pua ala Brighamia rockii on Molokai.
Plantings can have difficulty due to goats, deer and insect pests: slugs, snails, hibiscus-mites, but more than 90 percent have survived in the plantings area required for planting six to 10 feet squared.