Kitty Literature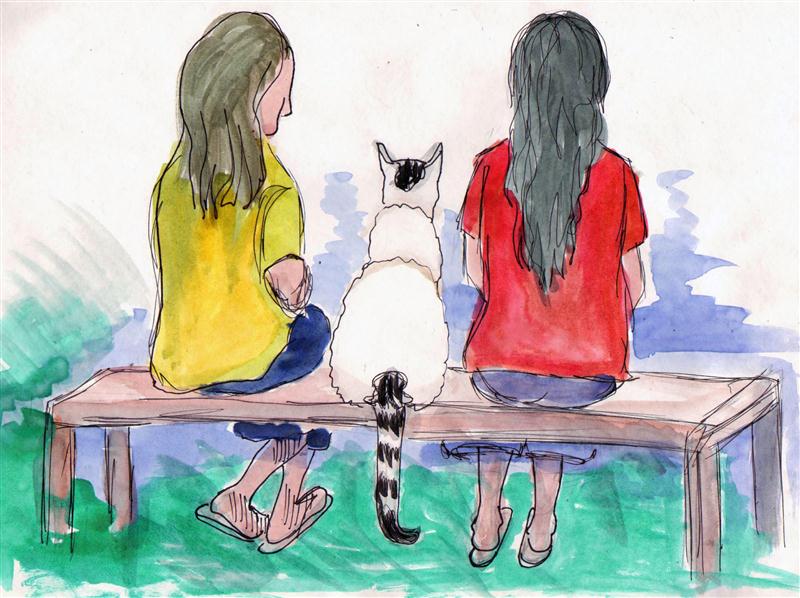 Six years ago, Randall was just another homeless cat. Today, he is the unofficial mascot of Aka`ula School and the star of a children's book, Randall Returns.
Aka`ula parent Andrea Benes wrote and illustrated the book, inspired by a student's article about Randall in the school newsletter.
"As I was reading through the article, I thought, 'This is a children's book!'" said Benes, who is the librarian at Aka`ula and Kilohana Elementary School. "And I know children's books."
Aka`ula students first befriended – and named – Randall on the old school grounds in Kaunakakai. When the school moved to its current site in Kualapu`u, Principal Dara Lukonen took Randall to her house down the road in Kualapu`u, but he soon ran away and followed the kids.
"He didn't have to cross the highway. He had a real home, he just liked the kids," Benes said.
She started the book with a fellow Aka`ula parent, Alestra Menendez. Benes finished it over the summer and plans to self-publish and sell it as a fundraiser for the school.