Killin' It
Volleyball moves to 4-0 in league play.
More often than not last weekend, when Leenell Hernandez went up for a kill, it was coming down on St. Anthony's side of the court.
The outside hitter led Molokai High School (MHS) to a pair of wins over the visiting Trojans, tallying 19 kills Friday night in a 3-0 win (25-8, 25-13, 25-23) followed by 12 kills in a 3-1 victory Saturday afternoon (25-20, 25-13, 19-25, 25-16).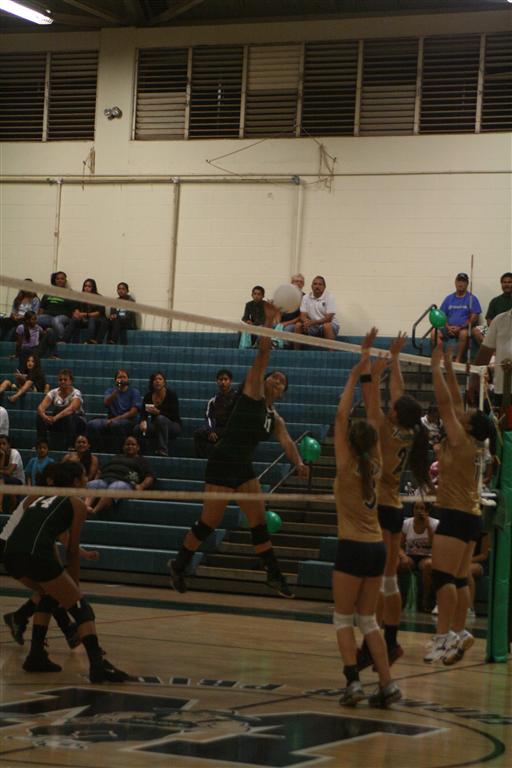 is a great start to a young team," head coach Matt Helm said of the weekend's wins. "These younger girls are improving with every match, every play. It's a great environment for competition."
After a non-league match against host Baldwin Thursday night at 4 p.m., the Lady Farmers will face Seabury at 6 p.m. Friday before heading to Maui Prep Oct. 1. Helm said he and the players look forward to the Maui trip as they continue defending their state championship crown.
"I'm just excited to see what we're gonna look like at the end," he said. "There's a lot of potential here with these girls, and we're pretty excited."