Kiaaina for Congress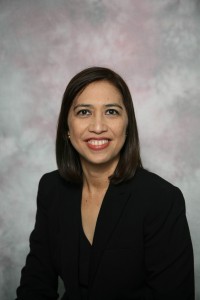 Esther Kiaaina News Release
Esther Kiaaina, who has strong family ties to Molokai, is seeking the Democratic nomination for Hawaii's 2nd Congressional District seat.
Kiaaina is a devoted and effective public servant who has dedicated her life to the betterment and improvement of society. Her passion for our communities, deep knowledge of issues and proven record of legislative accomplishments set her apart as a leader who is ready to continue fighting for Hawaii's families as their Representative in Congress.
Family values play an important role in Esther Kiaaina's life. Through the inspiration of her late father (Melvin Leialoha Kiaaina from Kalihi, Oahu) and mother (Lorelei Haunani Kiaaina from Kalamaula, Molokai), Esther's core values include respect, hard work, sacrifice, commitment to community, and faith in God.
During her early years of life, Esther knew full well the value of hard work and sacrifice. While her immediate family was separated from ohana in Hawaii because of her father's vocation as a civilian worker with the U.S. Navy in Guam, her parents never wanted their children to forget their ancestral roots and worked hard to provide financial and educational opportunities to send them home to Hawaii for high school to be with family.
Esther also fostered the "entrepreneurship spirit" at an early age. Apart from her father's federal job, her mom Lorelei started "Duke's Nursery," a mom and pop plant nursery that eventually became one of the largest landscaping small businesses on Guam. Esther spent much of her free time helping at her parent's business.
Esther's upbringing was also shaped by a respect for all cultures and for the region of Oceania. Being raised on the island of Guam which had its own indigenous Chamorro culture, Esther fully understands the pride of Native Hawaiian culture, but also deeply respects all cultures that call Hawaii home.
For more information on Kiaaina's campaign, visit kiaaina.com.