Keola Beamer in Concert
MCCTC News Release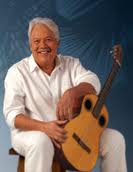 On Feb. 14, Valentine's Day, the Molokai College Career Tour Club (MCCTC) will present Keola Beamer, internationally recognized Hawaiian slack-key guitar master and composer, in concert at the Molokai Community Health Center (Old Pau Hana Inn). There will be dinner, music, silent auction, Valentine's treats, and more for couples and families. The doors for silent auction will open at 5:30 p.m. Dinner will be served at 7 p.m. with entertainment by the MCCTC members and other performers followed by Keola Beamer's concert at 8:30 p.m. Tickets including dinner cost $50 while the VIP tables cost $75 a seat.  All proceeds will benefit MCCTC students.
Make your reservation and payment now at mcctc.weebly.com or contact MCCTC members or Suliana Aki at639-2214 or Diane Mokuau at 567-6950 for further information.  If you would like to donate an item for the silent auction, please contact Hoku Haliniak at 808-756-1544 or email hoku_haliniak@notes.k12.hi.us.
MCCTC of Molokai High School will be traveling to New York City in October 2014, to tour five different colleges: Columbia University, Barnard College, New York University, and Fashion Institute of Technology (FIT) and Yale University in New Haven, CT. A total of 19 potential college-bound MHS students are committed and dedicated to experience this exciting, educational tour.
Thank you for supporting our students' college and career readiness efforts.