Keiki Shine at Maui Rodeo
Noel Tancayo may be only 9 years old, but she's no stranger to rodeos. The youngster won her ninth buckle at the 56th annual Makawao Rodeo during the July 4th weekend, placing first in the junior keiki barrel event and fourth in open wahine division.
"It's actually pretty fun 'cause you just experience riding a horse, and you feel like you're falling off but you're not," she said.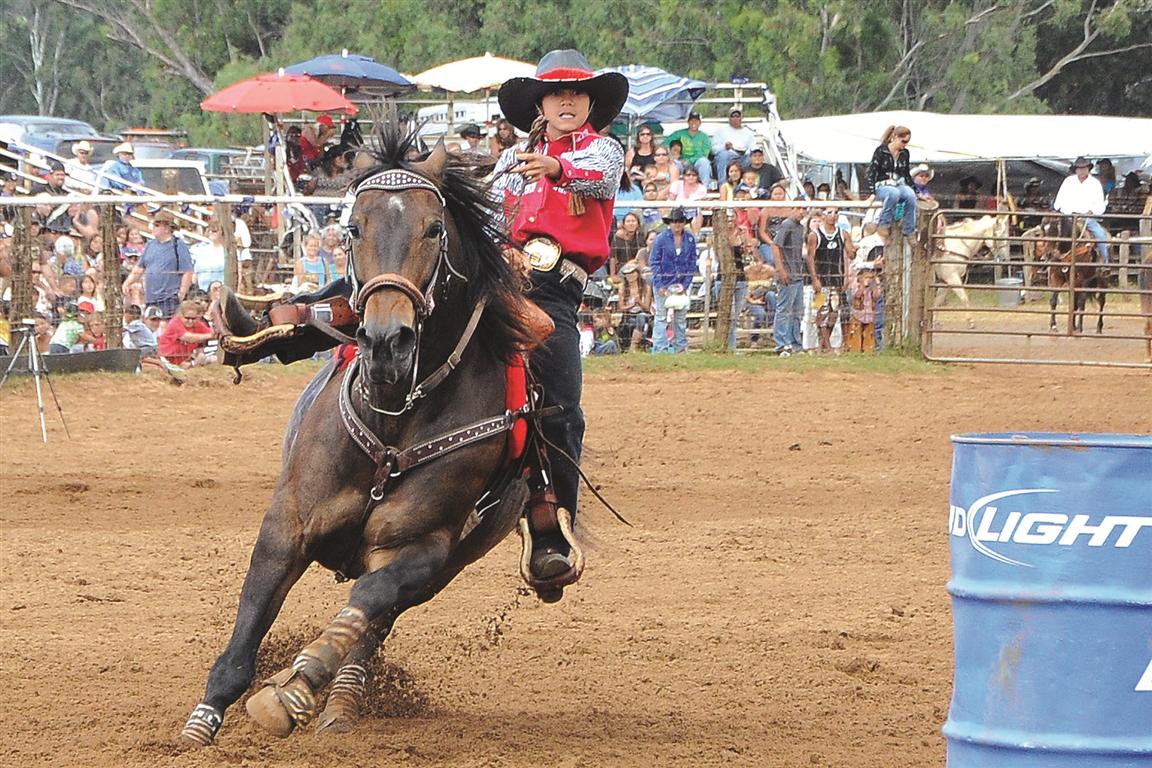 Noel Tancayo, who has been riding since she was 2 years old, agreed that the sport is all about fun, even though she thrives on competition.
"When it's more challenging, it's more fun," she said, adding that one of her favorite parts is her relationship with her horse Sugar, an orphaned horse given to her by her uncle when she was a baby and who she rode during Makawao.
"I like Sugar the way she is," she said, "and she likes me."