Keiki Kanes Capture Crown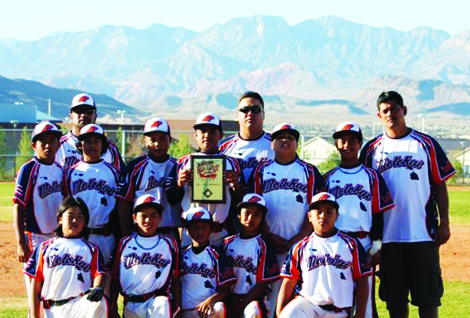 were eight years old and we had a goal to provide them with a life long experience," he said. "When we got this chance to go to the mainland we knew it was what we were working for since day one."
The team started with 13 boys and has remained mostly intact over the past few years. 11 players traveled to Las Vegas for the tournament and Hooper said that every one of them played a big role in bringing the championship trophy back to Molokai.
"Pretty much everybody put their paws into it. There was no one or two kids that took over the game," he said.
The team is currently competing in a Cal Ripken, Jr. league with teams from Honolulu. They make one trip a month to Oahu and are currently 4-4 with four games remaining in the league's regular season.