Keiki Fishermen
The first keiki fishing tournament on Molokai proved a success on July 2, with more than 125 entries. The goal of the shoreline tournament on the island's east end was to give children the chance to learn how to fish, practice catch and release techniques and most of all, have fun. More than 100 fish were caught, all weighing less than one pound. Entrants were judged on biggest catch or most caught.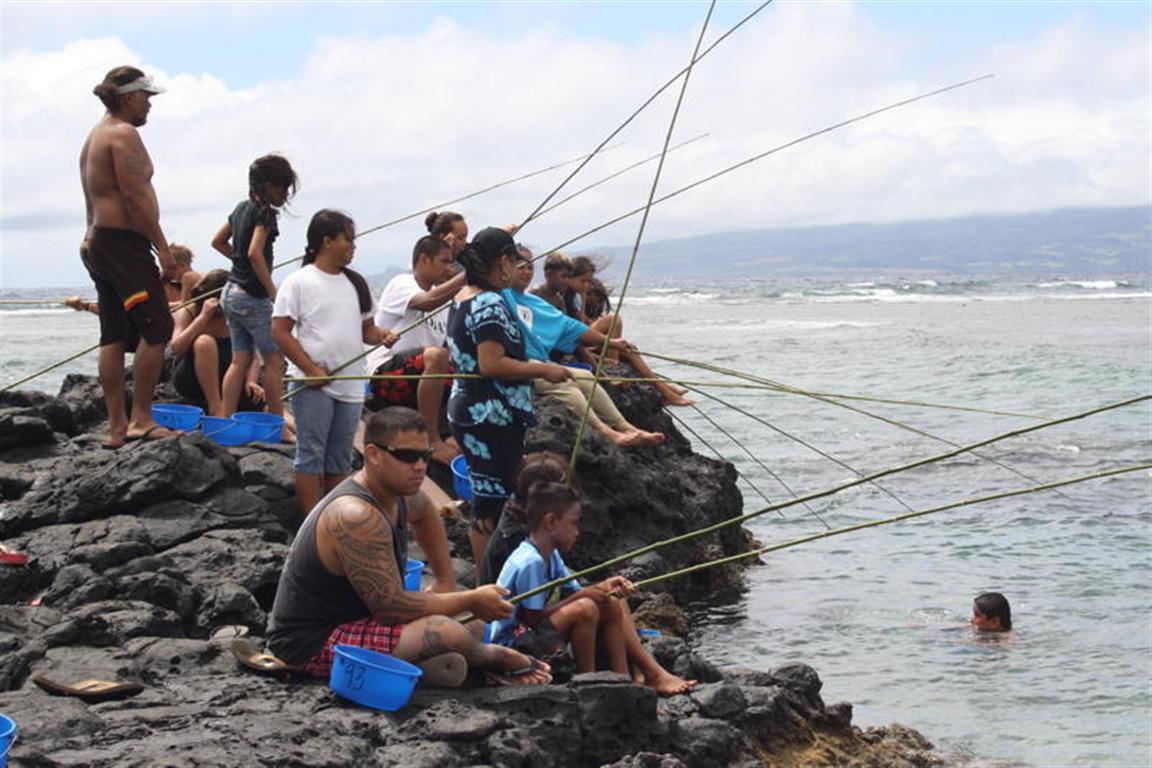 The free event provided each child with a bamboo pole including bait, line, hooks lead, and floater. Three categories divided contestants by age, ranging from 2 to 12. First place in every category received a bike, while second and third places were awarded a cooler of fishing gear, and a fishing pole and tackle, respectively. All entrants received smaller prizes for participating.
One of the tournament's organizers, Jr Kalawe, said he has participated in many fishing events himself, and wanted to give his son the same opportunity. He added the event was such a success that they're already planning it again for next year.
Keiki Fishing Tournament Results
Ages 2 to 5:
1. Olana Phifer
2. David Lima English
3. Tie: Khloe Bicoy, Tyahahua Cuello, Kailani Bicoy
Ages 6 to 9:
1. Taua Lima English
2. CJ Adolpho
3. Maya Lima, Saven Ka`ahanui
Ages 10 to 12:
1. Treyden Kalilikane
2. Kaniela Kaupu
3. Kea Sumarnap