Keiki Expo Keeps Thriving
Last Saturday, Molokai's sixth annual Keiki Expo saw a stream of fathers, mothers and keiki come together and engage in multiple activities and programs designed to promote a strong and healthy `ohana.
"It was a great turnout," said organizer Lori-Lei Rawlins-Crivello. "I think our best yet."
The expo is seen as a "one stop shop" for families seeking out information, services and resources on-island.
While parents spoke to an array of service providers in health, safety and education (primarily benefiting zero to five-year olds), keiki found their glory in the numerous festivities that included face paining, dancing and a large inflatable jumper.
Six years ago, Rawlins-Crivello and Becky Takashima saw the need to make available community services in one convenient event that is now known as the Molokai Keiki Expo.
"We did a survey awhile back and families felt that there were not enough services," Rawlins-Crivello said. "So we came up with this organization to get the word out."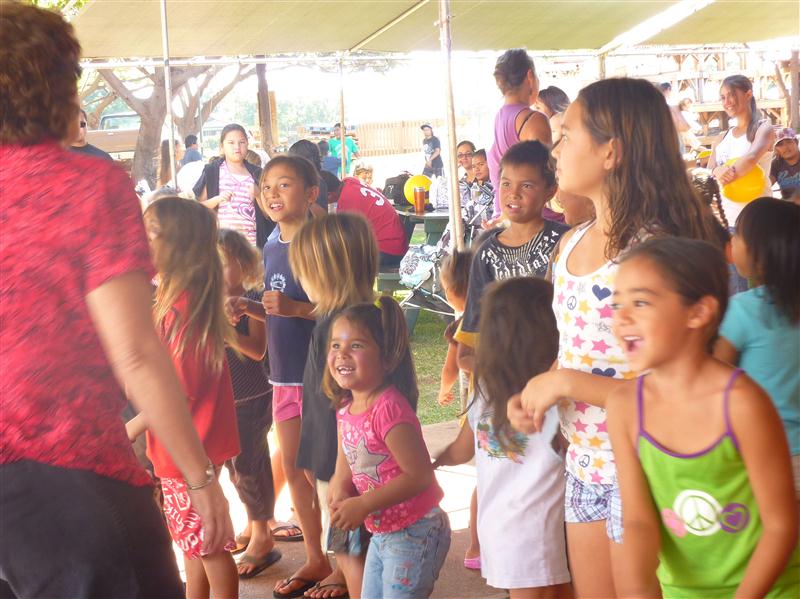 The expo continues to thrive with an earful of information, families, fun and the beaming faces of Molokai children.