Keiki Artist Winners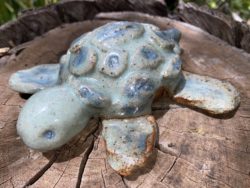 MAC News Release
The Molokai Arts Center (MAC) Member Art Show 2020 showcased Molokai's keiki artists. Two keiki classes are held every Saturday: Session 1 from 9:45 to 10:45 a.m. and Session 2 from 11 a.m. to 12 p.m. The MAC also hosts classes for Molokai Middle School (HLIP and Dolphins), Kualapu'u School 21st Century Program, Aka'ula Summer Session and other workshops as requested by agencies and schools. Congratulations to our young artists who submitted and won awards!
Most Innovative – Taua Lima-English "Tik Tak Toe Animal Set"
Most Whimsical – Laule'a Ledesma "Kookie"
Most Expressive – Keawe Koko Chong-Kalima "Kia'i"
Best in Self Expression – Odinn Moore "Fish Kitty Football"
Most Enchanting – Patience Purdy "Peach Blossom Elephant"
Most Delightful – Kolbie Kalima Ledesma "Turtle Turtle"
Best Island Aesthetic – Kaedyn Chong "Blue"
Emerging Artist – Kaizyn Chong "Stego"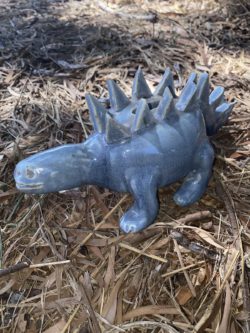 Photos are posted on the MAC's Facebook page. Mahalo to Betts Cruz who donated beautiful masks and Alice and Charles Kaahanui, III who donated goodie bags for the winners.
The new year also brings new policies in light of fluid COVID safety rules and increased requests for studio time. Classes are still limited to six per appointment, so to allow for more individuals to participate, payment is required before sign up. Cost for one keiki class is $10 or buy a $25 punch card for five classes. Adult cost for studio time is $60 per month, two classes per week. Visit molokaiartscenter.org for more information. Available times can be found on the website. To sign up, call April at (808) 658-0933.