Keeping It Classy
String quartet tours Molokai.
Molokai elementary students enjoyed a relaxing start to their four-day weekend last Thursday afternoon when they were treated to a classical music performance.
The Galliard String Quartet, an ensemble of Chamber Music Hawaii, travelled across the island, stopping at each elementary school and the Molokai Public Library as part of an educational outreach program through the Honolulu Symphony.
The violinists, a violist and a cellist demonstrated the versatility of the classical genre by playing a variety of musical selections, including arrangements from World War II and modern folklore.
"Classical music is a treasure of national history," said quartet violinist Hung Wu. "There is much more to be learned in addition to the notes and arrangements."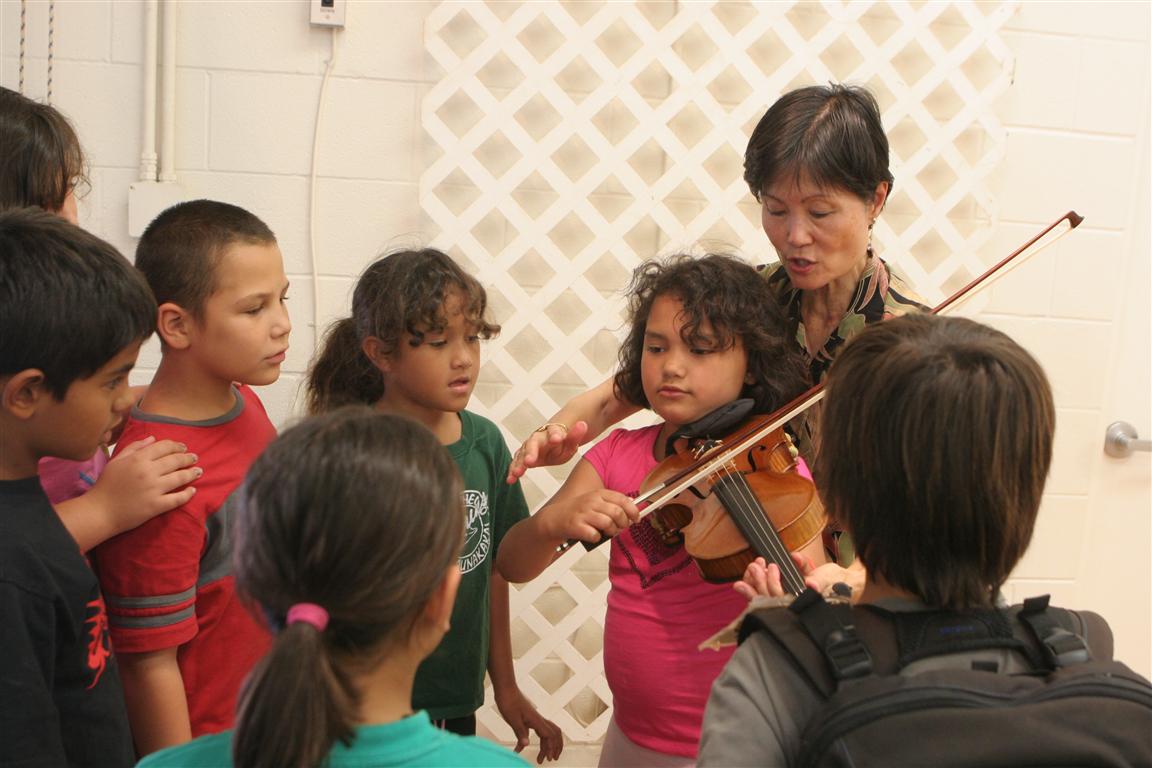 Students enthusiastically asked questions about the origins of the pieces played, how long the musicians have been playing and the materials used to craft the instruments.
"I like the low sound of the bass and would like to try play sometime," said Kaunakakai third grader Beverly Ludgate.
Kualapu`u School Principal Lydia Trinidad said the kids benefited from the participatory aspect of the show and "got a rise out of watching their teachers get on stage and play with the ensemble"
"It's great the quartet can come and expose the kids to new world culture at an expert level of performance," said Kaunakakai teacher Bob Underwood, who also teaches violin and brass instruments through the 21st Century program. Classes are offered at Kaunakakai Elementary, Kualapu`u School and Maunaloa Elementary.