Keeping Art Alive
Student exhibition Thursday night to raise money for program.
Vincent Van Gogh had his "Starry Night," and Landon Pawn-Kalilikane has his, too.
The Molokai High School (MHS) senior has been working on his adaptation of the iconic painting for the past week, perfecting the swirling blue skies and peaceful landscape during teacher Perry Buchalter's art class. But while Van Gogh completed his piece in the south of France in 1889, Pawn-Kalilikane said his will be the modern Hawaiian interpretation: Instead of a dark tower-like structure, Pawn-Kalilikane will paint a palm tree; instead of a small European village, a coastal beach scene.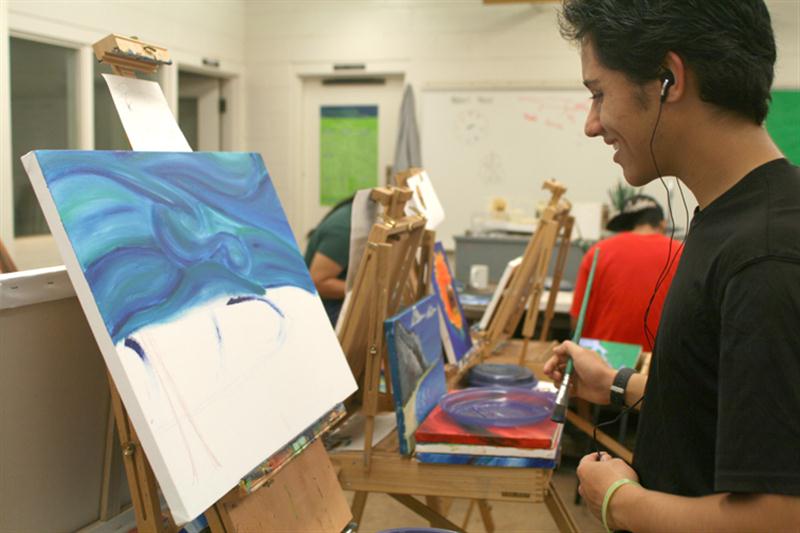 ."