Keep Molokai Art in Molokai
Art From the Heart News Release
Molokai Art From the Heart, formerly known as Molokai Artists & Crafters, is committed to promoting the talent so abundantly found on Molokai. We have found a new talent which we would like to share with the rest of our island.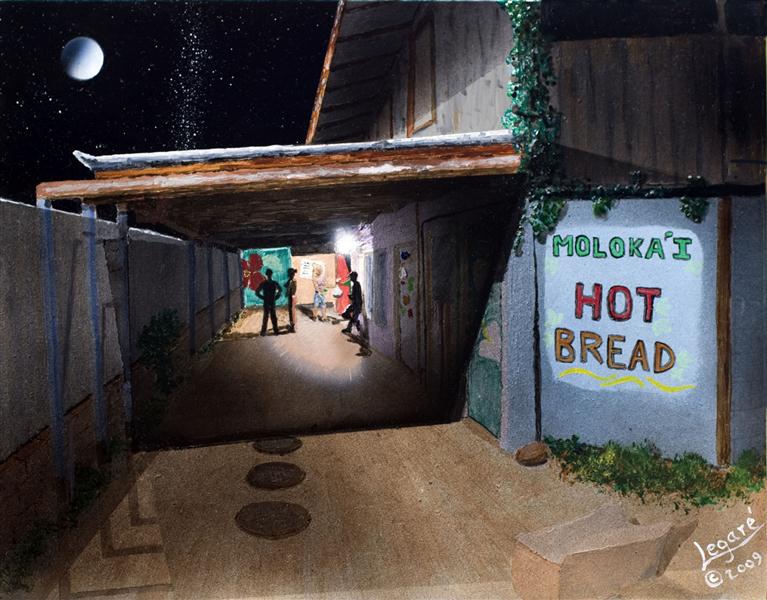 Steve Legare, our retired Fire Captain from Ho`olehua is our latest discovery. Steve has been photographing sunsets for about four years. We could see he had a great artistic eye so we asked him to give acrylic paint a try. His first two paintings of the buildings on Kaunakakai's Hotel Lane turned out great. The first one was the old Imamura Residence, built in the 1930s. In the second, Legare did a great job of capturing the essence of the old Molokai favorite, hot bread.
We want to encourage him to continue to paint because he has a lot of talent. You can see his work on display at our gallery located next to Misaki's on Ala Malama Ave. in Kaunakakai. For everyone's convenience we will be open in the evenings on Wednesdays, Dec. 9 and 16. We are also open every day and evening the week of Christmas.