Kaunakakai Recognizes 'Gifted' Kids
Elementary school establishes Gifted and Talented Program.
Kaunakakai Elementary School had a vision for its "gifted and talented" keiki, and is finally progressing into reality.
The school is re-initiating a Gifted and Talented Program for children who qualify under state and federal guidelines.
In Hawaii, the average for identified gifted and talented students is seven percent. Sandra Czajkowksi, complex resource teacher, said studies have shown these kids are often distracted, unchallenged and bored in the classroom, and therefore need alternative class work and programs to suit their specific needs.
"Many of times these students don't have an outlet," she said. "We want to meet and exceed state standards with opportunities to pursue areas of interest beyond the regular curriculum."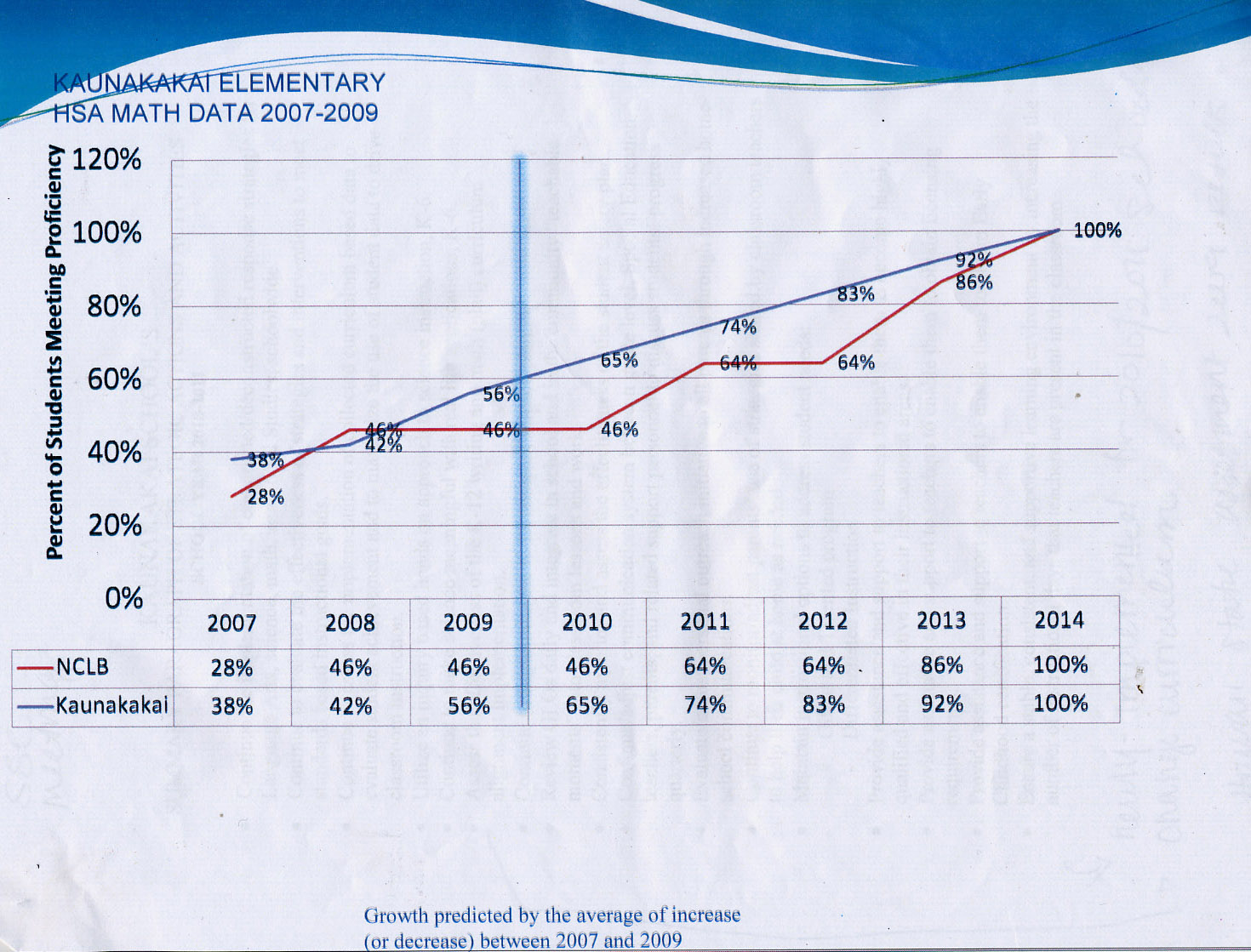 school year."
Kaunakakai Improves NCLB Scores
Since 2007, Kaunakakai Elementary School's scores for the Hawaii State Assessment have significantly improved year after year.
In 2009, Kaunakakai's scores were above the No Child Left Behind Act's (NCLB) standard with reading at 62 percent compared to 58 percent, and math at 56 percent compared to NCLB's 46 percent.
Espiritu contributes the improved scores to both the hard work of teachers and students. And with the help of a newly-implemented study that helps teachers create and modify lesson plans to better educate students, Espiritu hopes to see a continued growth in scores.
Called "Lesson Study," the experiment consisted of teachers teaming up with a specific goal in mind, and then constructing lesson plans that would be taught and observed by other teachers. The lessons were then tweaked, taught once more, and reactions of the students were later discussed.
Espiritu said the study – which was conducted for two months beginning in January – was extremely positive for the teachers, and helped established new teaching techniques.
Currently, Kaunakakai is still a school in "restructuring" under NCLB guidelines, and in order to progress needs to make its Adequate Yearly Progress (AYP) in two consecutive years.
"We have one year down," Espiritu said. "We just need to make it this year to get out."