Kaunakakai ACE Students Acing
Community Contributed
By Cheryl Corbiell, ACE Reading Coordinator
Every day, for 30 minutes, one-on-one tutoring with ACE Reading transformed 17 Kaunakakai Elementary School students in first, second and third grades into excellent readers. Their accomplishments were acknowledged by parents and teachers at a graduation party last week.
Kaunakakai's School's ACE Reading program, which means Accelerated Community Empowerment Reading, emphasizes five critical reading skills, using cutting-edge technology to teach students not only the mechanics of reading but how to understand what they read. Students attend the after-school program to work one-on-one with a reading tutor.
ACE Reading uses multi-media technology and a technique called video feed forward, which shows a student reading fluently and answering questions in complete sentences. The edited videos model excellence in reading and comprehension.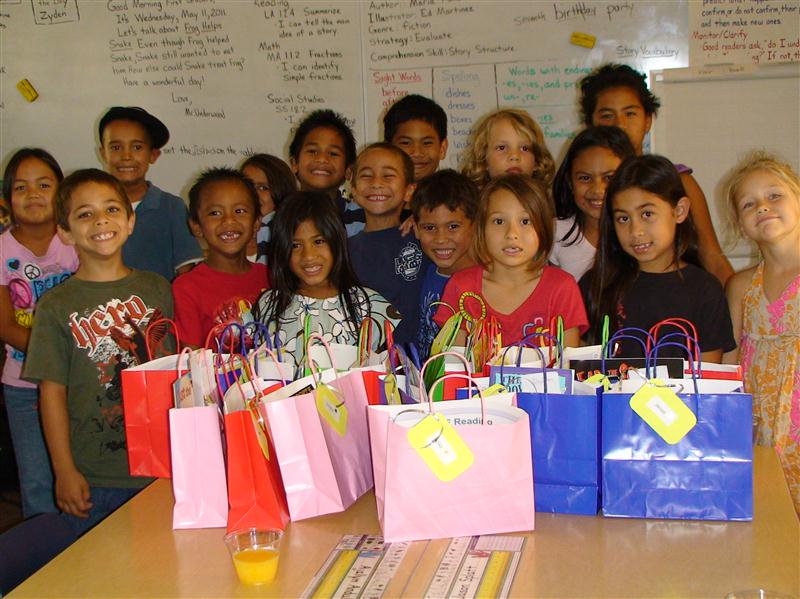 "The students see themselves reading with positive reading behaviors, and it instills a mental picture of success in the student. The students become their own models," said Dr. Caryl Hitchcock, one of two program developers. Through this observational learning technique, students made significant gains in fluency, comprehension and confidence.
All students took home their video of the skills they learned and the gift of a book to read over the summer with compliments of the First Book program. Mahalo to Kaunakakai School's principal, Janice Espiritu, for her enthusiastic support; Bob Underwood for the use of his classroom; the elementary teachers for supporting the students; the ACE Reading coaches (Ashley Reyes-Connelly, Olivia Riel, Darlene Heil and Jylyn Stubbs); Site Coordinator (Cheryl Corbiell); and to the grant (21st Century CLC) that provided funding for this program.
The ACE Reading Program began at Kaunakakai Elementary School in September 2003 and meets current state of Hawaii literacy standards.