Kathy Kennedy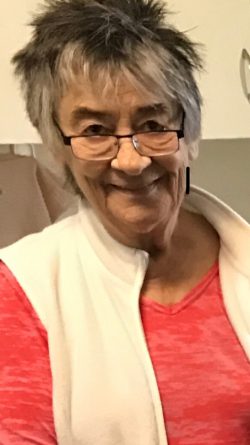 Kathy Kennedy (Kathryn Lapinski-Kennedy) died peacefully at Queen's Hospital in Honolulu on March 23, 2020 after a long battle against heart disease and end stage renal disease. She died holding her children's hands.
Kathy was born on April 22, 1946 in St. Louis, Missouri and moved to Molokai in 1981. First as a hospital nurse in St. Louis and San Francisco, Kathy cared for patients in the ICU and ER. Moving to Molokai, she worked many years as an ER nurse at Molokai General Hospital. She then worked at the Health Department for over 25 years. She loved caring for each of her patients and their families.
Kathy is survived by her husband of 39 years, Joe Kennedy of Molokai, her brother Donald Lapinski of Oahu, her son Kyle and daughter Lea/son in law Jake Choiniere of Seattle, her step daughter Kualani Kennedy of Bolinas, CA, and her grandchildren Hawk (Henry) Choiniere and Beau Choiniere of Seattle.
Due to the coronavirus pandemic, a celebration of life for Kathy will commence on Molokai at a later date.