Karen Elizabeth (Wigger) Crisp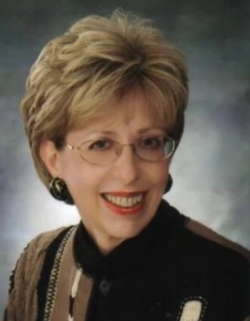 Karen Elizabeth (Wigger) Crisp, age 66, passed peacefully on May 18, 2023 on Molokai, Hawaii surrounded by family and friends. Karen was born on Jan. 25, 1957 in Ft. Worth, Texas and grew up in the greater Houston, Texas area. She graduated from Baylor University with a bachelor's degree in journalism and political science (1979) and a master's degree in political science (1987). Her career in journalism and public relations included positions as a reporter and education editor for the Waco Tribune-Herald, as communications director for the Woman's Missionary Union, and as the director of governmental relations at Baylor University.
Karen became an ordained minister at the Church of Illumination in Quakertown, Pennsylvania. She became a certified lifestyle medicine practitioner through the American College of Lifestyle Medicine in 2018. With her husband, Darrell Crisp, she co-authored the book "Banish Breast Cancer," which chronicled her use of lifestyle medicine in the treatment of triple negative breast cancer. Throughout her life she exhibited a strong spirit of aloha — always loving and helping others.
Karen was preceded in death by her mother Elizabeth (Talley) Wigger and her father George Edward Wigger. Survivors include her spouse E. Darrell Crisp, MD; her beloved sister Linda Wigger Clark; her beloved nephew Craig (Johanna) Clark; Matthew (Brooke) Crisp, MD, Kelly (Terrence) Crisp, Andrew (Katie), Owen Crisp, Miles Crisp, Brenden Savedra, and Cricket Savedra.
A celebration of life will be held at Grace Episcopal Church, Ho'olehua, HI, on Friday, May 26, 2023 at 2 p.m.