Kalaupapa Storm Damage
While Molokai residents were battling flooding two weeks ago, Kalaupapa was also hit with damages.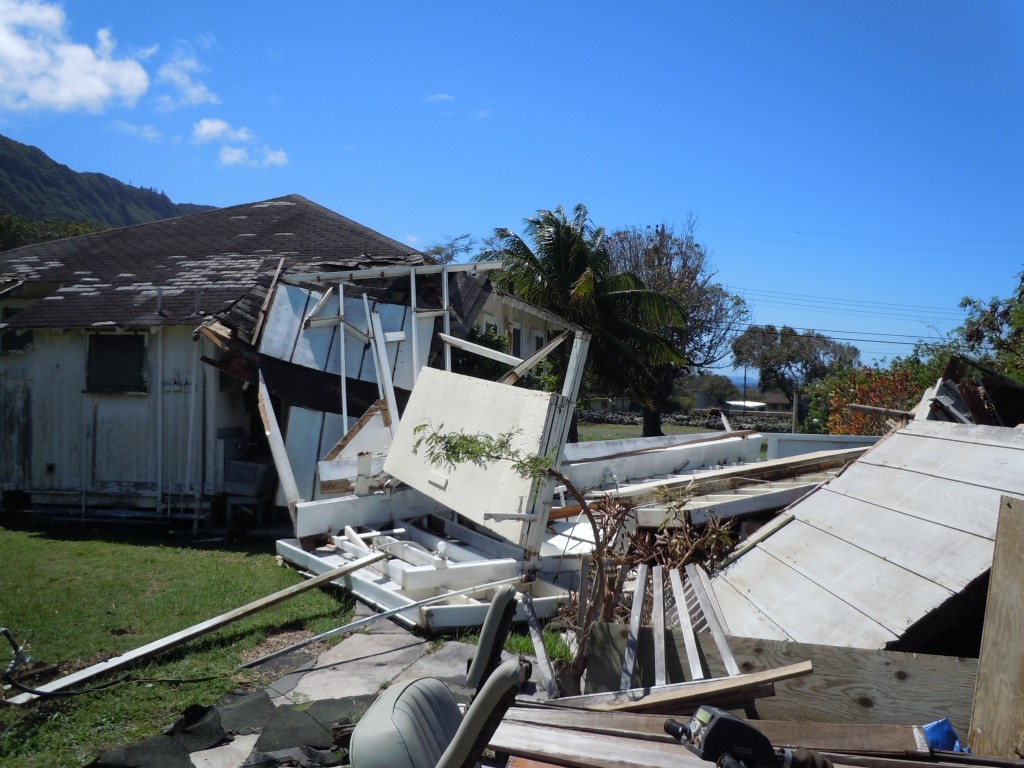 This garage was one of 13 structures in the settlement affected by rain and high wind for a total of $300,000 in damages, according to Kalaupapa National Park Superintendent Steve Prokop. While some homes suffered loss of roofing shingles, other damages were more serious; two garages were flattened.
"My admin building had a waterfall wall at one point and operations were moved to another location," said Department of Health Kalaupapa Administrator Mark Miller. "But no one was displaced… out of their home."
The pali trail was closed to hikers and mule rides for several days because of landslides blocking the narrow, cliff-side path. Crews worked all day Tuesday last week to make the trail passable. Prokop said repairs cost the NPS additional losses, which will come from emergency funding from the regional office.
The trail reopened last Wednesday.