Kalaupapa Residents Defend Post Office
More than half of Kalaupapa's 100 residents turned out in support of their tiny post office last week, when United States Postal Service (USPS) representatives visited the settlement to discuss its potential closure.
The post office is one of four in the state and nearly 4,000 nationwide targeted for review as the USPS faces an unprecedented financial crisis. USPS is currently gathering community feedback and financial information for all post offices under consideration.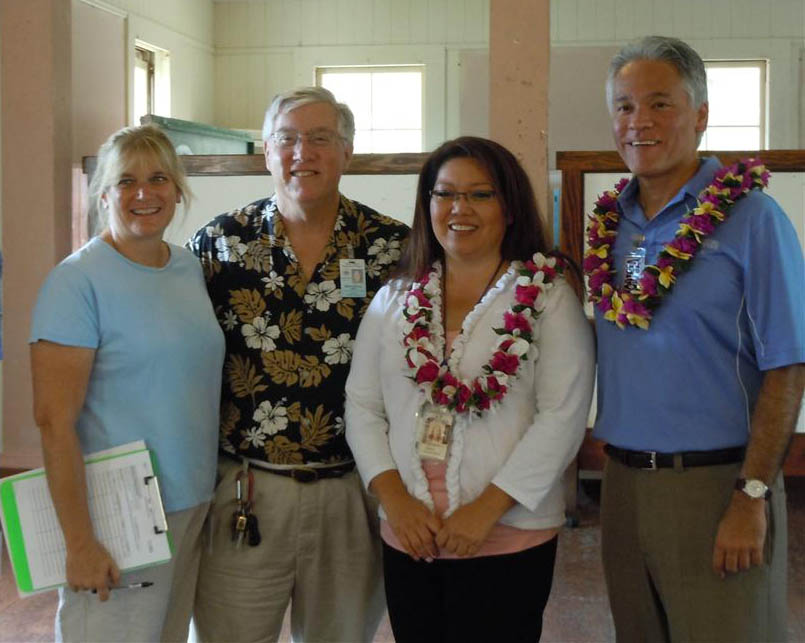 think a survey would have answered."
"There was added value for us to be here," she said, adding she was "touched" by the strong turnout.
The public now has until the end of the month to mail comments to USPS. Letters, which must be postmarked by Sept. 30, may be mailed to CSDC Manager, US Postal Service, 3600 Aolele St., Honolulu, HI 96820.
Once a local review team develops a proposal for action, it must be posted for 60 days for additional comments before being sent to Nascimento for approval, who may send it to the USPS Vice President of Delivery and Post Office Operations for the final decision. That determination will be posted for 30 days, at which time customers may appeal the decision to the Postal Regulatory Commission.