Kalaupapa Patient Sentenced to Five Years
Norbert Palea, a patient resident of Kalaupapa, has been sentenced to five years in prison, to be served in a mainland prison beginning this July, according to his lawyer, Matthew Winter.
Palea received his sentencing last Monday, Feb. 14 from the U.S. District Judge J. Michael Seabright. He was arrested and charged for transporting methamphetamine, commonly known as crystal meth or ice, to Kalaupapa from Oahu on two occasions, once in Nov. 2009 and another in Feb. 2010.
Seabright also sentenced Palea to four years of supervised release after completing his prison sentence, and will also be subjected to unannounced home searches, according to the Honolulu Star-Advertiser.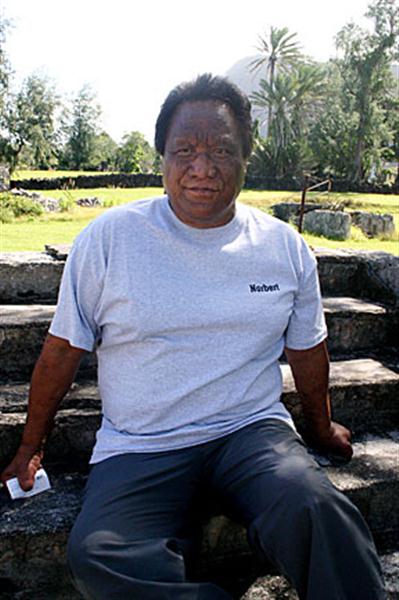 Palea, 69, has had run-ins with the law before. In 1993, he pleaded guilty to possession of marijuana and served time at Halawa Prison on Oahu, according to a previous interview with the Molokai Dispatch.
In November 2009, Palea was found with 5 grams of meth in his luggage at the Honolulu Airport. He was again caught after attempting to send 18 grams of ice in a box to Kalaupapa from Oahu in February 2010. He was in Honolulu for medical treatment.
He told authorities the drugs were for workers in Kalaupapa, according to the Honolulu Star-Advertiser.
Palea is Kalauapapa's youngest patient. He was sent to Kalihi Hospital at the age 5 where he was first diagnosed with Hansen's disease. After being sent to Kalauapapa, it was found he was misdiagnosed. However, after returning to Oahu, he later developed the disease and was sent back to Kalaupapa, according to OHA.org.