Ka Hula Piko 2013
Halau Hula O Kukunaokala News Release
The 22nd Annual Molokai Ka Hula Piko Festival is a three-day community event celebrating the birth of hula on the island of Molokai with a goal of educating the community and visitors alike. This year's festival will be held Thursday, May 2 through Saturday, May 4, with Ho`olaulea and hula show on Saturday from 8:30 a.m. to 4 p.m. at Lanikeha Community Center in Ho`olehua.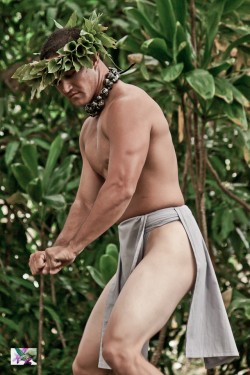 The festival consists of two days of educational and cultural day excursions, including sharing mo`olelo (story) and hula (dance) onsite at Ka`ana, the place where according to Molokai tradition, the art of hula began. The evenings will be dedicated to lectures, guest speakers and panel discussions for the community where hula Instructors from Molokai, Maui, Oahu, Kauai, and Hawaii will cover hula traditions unique to each island.
The third day is the Ho`olaule`a celebration. A day filled with native Hawaiian and local arts and craft booths, `ono food, door prize giveaways, keiki art contest and a silent auction. Entertainment by various Molokai musical groups and hula halau as well as community pre-school, elementary and high schools. All events are free and open to the public.
Visit kahulapiko.com for a complete schedule.
The vision of the event's founder, the late Kumu Hula John Kaimikaua, was to strengthen the community and families of Molokai, spiritually, culturally, and economically, through the ancient traditions of hula and chant of Molokai. Halau Hula o Kukunaokala carries on this vision through their annual festival.