John "Johnny" Sabas
John "Johnny" Sabas of Molokai died on March 17, 2011 at the Molokai General Hospital, at age 95. He was born Feb. 21, 1916 in Honolulu; he attended Lili`uokalani Elementary and McKinley High School. Johnny was raised in the Salvation Army Homes at Manoa and Kaimuki; he never knew any relatives on his side.
Johnny was a respected athlete, playing volleyball, basketball and football in the old Honolulu leagues. He played in the Hawaii Professional Football League and on town teams such as the Kaka`ako Sons, Polar Bears, Hawaiian Pine and Chinese Dragons. One of his football coaches was former Mayor Neil Blaisdell. John enjoyed music, reading and throw-net fishing.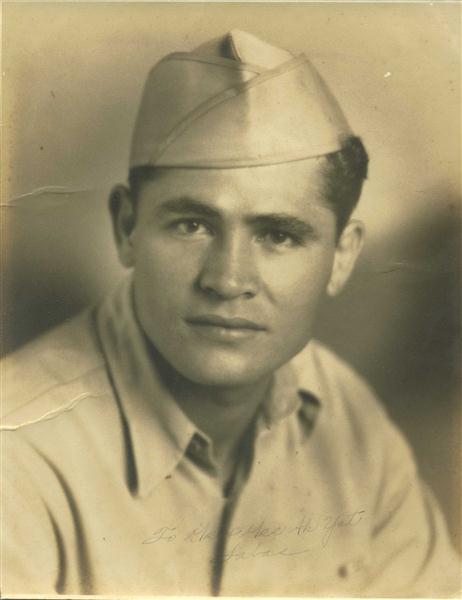 He was married to Clara Ku`ualoha (Brito) for nearly 65 years. They were inseparable, and up until last year could often be seen walking hand-in-hand in Kaunakakai town. Together they raised four children, all college graduates: John (Jennifer), Rinda (Frank), Michael, and Barry (Mary). He is also survived by eight grandchildren, three great-grandchildren, nephews and nieces.
John was proud of his service to country and community. He spent over 29 years with the Molokai Police Department, and served in the U.S. Army and the National Guard. He was a good and loving man.
Visitation will be from 9-10 a.m. and services from 10-11 a.m. on Saturday, April 16 at Kalaniana`ole Hall. Lunch and talk story to follow, no flowers or wreaths, casual attire. Molokai Mortuary arranged crematory services. Services will be performed by the Reverend Uncle Jimmy Duvauchelle.