It's Tiger Time
Molokai's first ever Chinese New Year "Year of the Tiger" parade is less than a week away. The parade will begin at 9 a.m. and end with a ceremony at the War Memorial Park. The program will consist of a Chinese Kung Fu demonstration and the honoring of our Chinese kupuna. Betty Kehaulani Kauka Puaa will be one of the kupuna honored.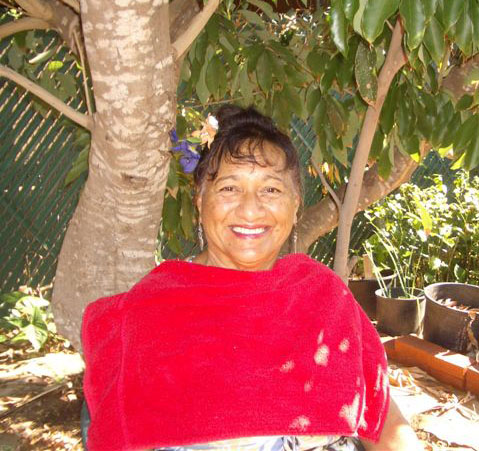 Puaa's original Chinese maiden name was Lau. Her paternal great-grandfather Mr. Kwan -Sun Lau was a medical practitioner from Canton, China who was also known for his medical expertise in Hawaiian herbs. Arriving in the first wave of Chinese settlers to Hawaii, he eventually established his medical practice at the Big Island's Waipio Valley where its herbal plants were in abundance. The villagers in the Valley affectionately named him Kauka, a respectful Hawaiian term for medical doctor. In due course the Lau family adopted Kauka as their family name. During that time, he married a local lady named Kamalolo.

Puaa's paternal ancestors were notable Hawaii citizens. Her great-granduncle Lau On aided Dr. Sun Yet Sen, who succeeded in overthrowing the Manchu Dynasty in 1911. Her other great-granduncle, Lau See, was a successful entrepreneur and founded and later sold the popular Sun Sun Lau Restaurant in Hilo. Her grandfather Lau Chong Akiona Kauka was a US government civil engineer who supervised the construction of the breakwaters on most of Hawaii's islands. The original Molokai pier was due to Mrs. Puaa's grandfather's efforts.

Born in the year of the Rabbit to father Henry Ah-Yau Kauka Sr. and mother Henrietta Newmann, Mrs. Puaa was the fourth child in the family. She lived at Ahaino, then at Kipu Camp on Molokai and attended the Holomua School. At Molokai High, she met her future husband, the late Jacob Kopa Puaa. They were together for 49 years. She is now the matriarch of the family, helping her daughter oversee operations at the Spencer bus company. This legendary bus company carries students to and from school and has provided a community-minded bus service for over 69 years.

In honoring our present kupuna, they also bring to mind an impressive line up of past notable Chinese kupuna such as the late George Fook-Kun Chong, founder of the well-known Chong 's Poi shop; the late Charley Yin-Hoy Young, founder of C.Y. Electric, a popular electric contracting company; the late Harry Yet-Wah Chung, a keen community affairs advocate who was one of the founding charter members of Molokai General Hospital and Molokai Lion's Club as well as the founder of Harry's Market and the late Dr. Arthur Chu who was a dentist for many years. These past kupuna were all known for their pioneering spirit and enduring strength.

Our kupuna, past and present are the source of strength that we can draw upon to build a better future. Please come on Jan. 18 to see them being honored.
The fun doesn't stop when the parade does. The Year of the Tiger Festival will start at 12 noon in the parking lot between Mel Chung Gunsmith's and Shop 2. The festival will include traditional Chinese ceremonies, tai chi lessons, a mini Chinese bazaar and artwork and essays from Molokai's students. For more information about these events or to sign up for a Tai Chi lesson call the Molokai Cultural Club at 553-5888.