It's In The Bag
Businesses prepare for plastic ban.
Rushing out the door, you grab your keys, wallet, phone and grocery list. Did you remember your reusable bags for the store? Beginning Jan. 11, 2011, you'll be paying for more than just your groceries if you forget – stores will no longer be carrying plastic bags.
The County of Maui ordinance is an incentive for residents to use reusable bags made from cloth or recycled material in place of plastic bags that can cause environmental damage.
"This is critical environmental law," said Hanna Steel, Maui County Recycling Coordinator. "It will reduce harmful effects on marine life. This is our environment so it's the important that we take care of it."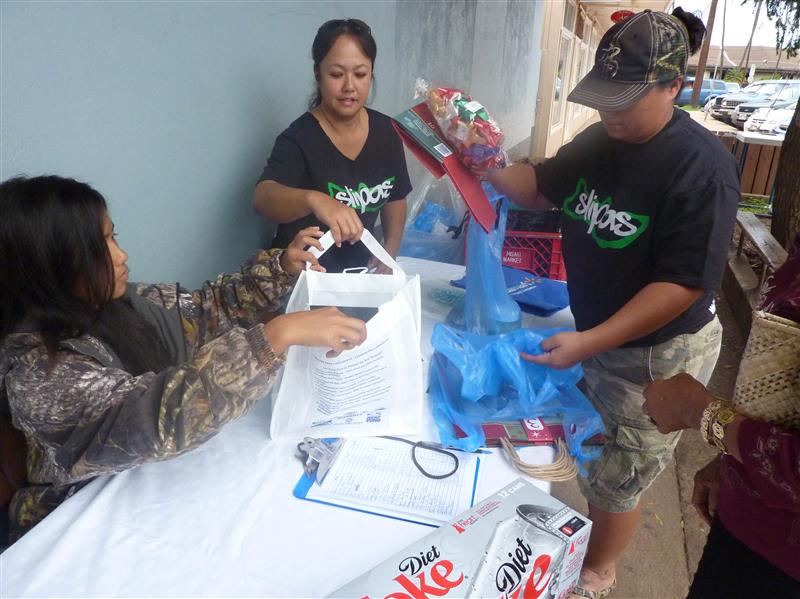 change the way we do things."
Molokai High School senior Karly Apo spent last Sunday morning handing out reusable bags in exchange for plastic bags. She made it her senior project to educate people about the latest plastic ban.
"I think it might be hard at first, but eventually people will start remembering to bring their bags to the store," Apo said.
For more information on this topic go to: http://www.co.maui.hi.us/