Island Style
John Cruz to perform at Paddler's Inn.
John Cruz News Release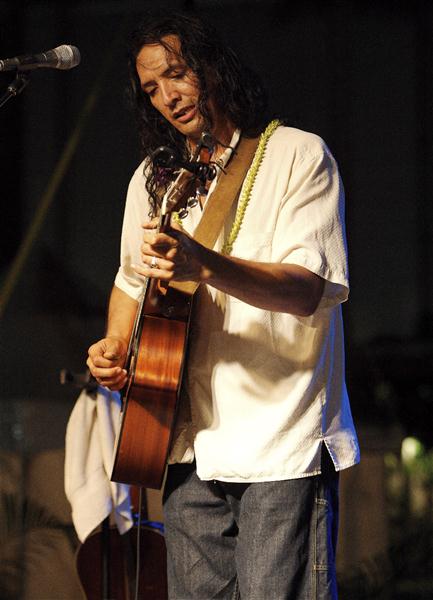 After spending much of the past year touring on the mainland, John Cruz is back home and about to head out to all the main Hawaiian Islands this November and December. He'll play on Molokai, Oahu, Maui, the Big Island and Kauai. Friday, Nov. 27th, he'll be playing at Paddler's Inn beginning at 7:30 p.m.
Shows will feature John with a small band, including Frank Carillo on bass and a few different surprise guests on each island. John has been touring with Frank locally and on the mainland this past year.
John has begun work on his third, and possibly his very best album. He is currently writing new songs and finishing the arrangements on others that have been in his collection for some time. His first two projects won three Na Hoku Hanohano Awards, including Contemporary Album of the Year for both Acoustic Soul and One of These Days. The new album, which is still untitled, will include the rich vocals and lush guitar sound that has become John's signature.
For all details on his shows, including ticket sales, please visit www.johncruz.com. John is now selling concert tickets, CDs, t-shirts, ringtones and music downloads on his website.