iPlayers
Kupuna band upgrades with iPads.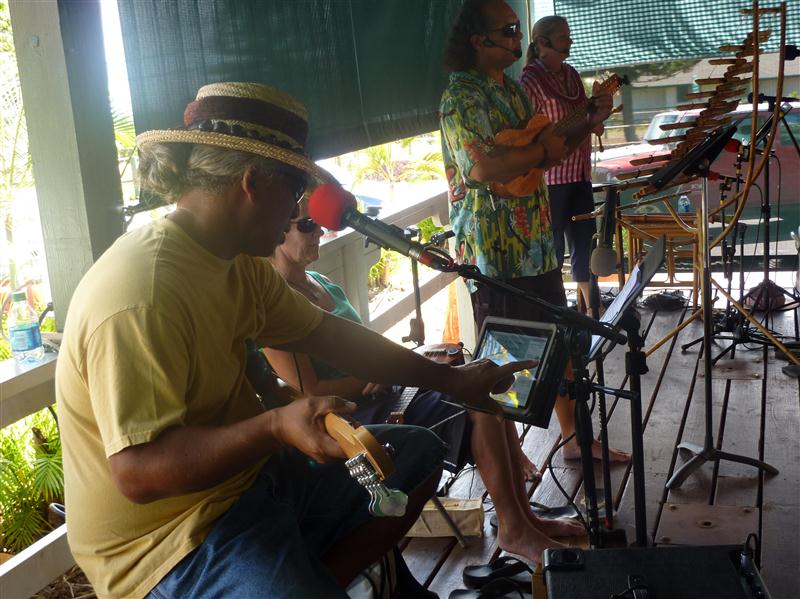 said, 'Grams, you can't be caring that around!'" Hoe recalled.
The ease of the iPad means the band can spend more time on the music and less time searching for the right piece of paper.
"Before, we'd lose five minutes of the performance monkeying around for the music," said guitarist George Benda.
The iPads aren't the only way the group has gone high tech. Sound Coordinator Bill Perdue set up a Facebook account (or, as Hoe called it, "Facespace") so friends and family around the country can keep up with Na Ohana Hoaloha.
Hoe said their success with the iPads proves you're never too old to learn new tricks.
"Can the old and the new, high tech blend together? Yes, we can!" she said.