Internment History on Molokai
About 2,000 Japanese-Americans were forcibly confined in camps around Hawaii during World War II – 2,000 stories previously untold.
The National Park Service (NPS) recently uncovered six previously unknown internment sites, for a total of 13 around the state.
Kaunakakai was one of those sites. The old jail, the island's oldest wooden building now standing vacant in Malama Park, was used as a holding site for four known Molokai residents picked up during WWII.
Sites like these, where little remains to identify their historical significance, are being studied by NPS to determine whether they should be brought into the NPS system. Planners and NPS officials are hosting meetings around the state to gather public input on all the sites, as well as collect information on each island's specific locations.
Judy Bittenbender, a local resident who attended last week's scoping meeting on Molokai, said preserving these sites are important, "in part for the future generation, as so many of our seniors are passing on."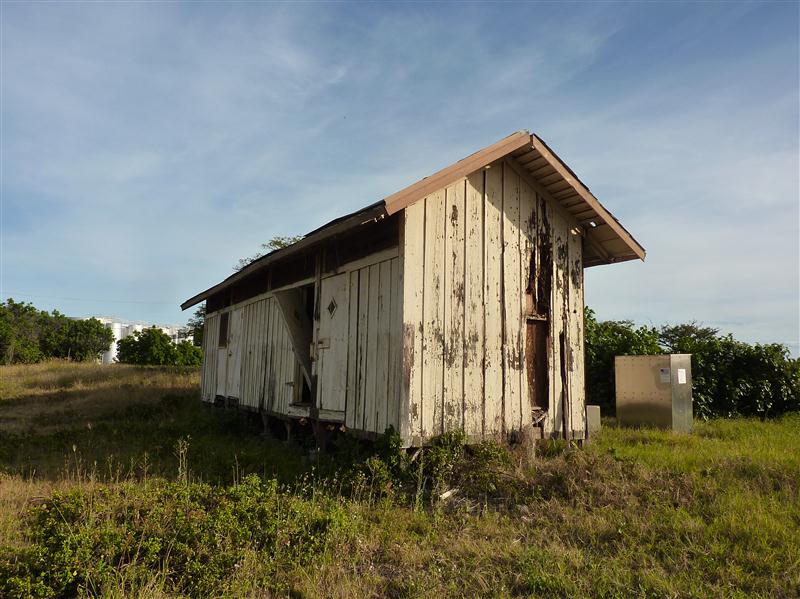 Mana`o and ideas on internment preservation – both of Kaunakakai and the other island's sites – can be shared with NPS for this study until May 31. The draft study will be presented again to the public in the fall, before being sent to Congress in spring 2012. More information can be found at nps.gov/pwro/honouliuli and HawaiiInternment.org. Testimony and questions can be sent to Bott's email, suzanne_bott@nps.gov.
Internment throughout Hawaii
KAUAI – Wailua County Jail, Kalaheao Stockade, Lihue Plantation, Waimea Jail
OAHU – Honouliuli Gulch, U.S. Immigration Station, Sand Island Detention Center
MAUI – Wailuku County Jail, Haiku Camp
MOLOKAI – Kaunakakai Jail
LANAI – Lanai City Jail
HAWAII – Waiakea Prison Camp, Kilauea Miliary Camp