Inquiring Minds
Community Contributed
By Malia Lee
Every year, Molokai High School students use what they learn in science class and apply it to a real and tangible problem. The Science Inquiry Project gives students the opportunity to use the scientific method to design their own learning experience and find relevance to their daily lives, using scientific investigation standards. The projects varied from solar desalination to hydrogen fuel cells to dog leg prosthetics.
This year, 15 students earned the top spots at the Molokai High Science Fair – ninth grade: Taylor Tamanaha, Paul Parker, Kilo Au Lani Kaawa-Gonzales, Laurentiu Jacobs and Mikah Matson; tenth grade: Michael Kikukawa, Michael Onofrio, Esther Lopez, Amanda Makaiwi-Venegas, Jake Sakamoto and Brittanie Nerveza-Shizuma; eleventh grade: Charisse Manley, Moriah Jenkins and Rhena Singh; twelfth grade: Edwin Menkija. Some of these students will be going on to compete this weekend at the Science Fair on Maui.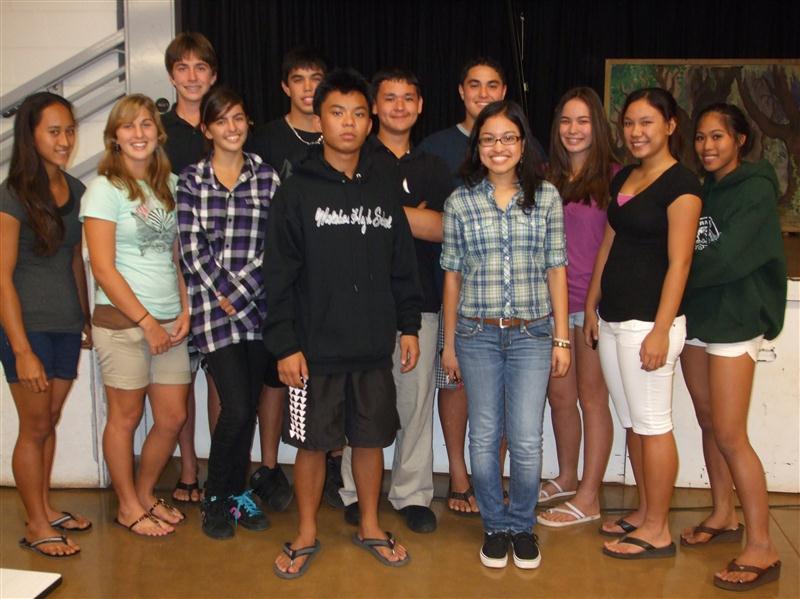 Many thanks to our judges from Monsanto (Ray Foster, Dawn Bicoy, Juan Carlos Paz and Mike Schlosser) and from Mycogen Seeds (David Gilliland, Eric Whitted and Scott Radi), Dick Glenn, Gene Anderson, Kurt Go, Omar Ozgur, Wade Buschner, and Angela Calhoun.