Inouye Focused on Kalaupapa
Hawaii's Sen. Dan Inouye has had enough of Kalaupapa's outrageous airfares and is taking action to help relieve the peninsula's residents and workers.
He has invited Ray LaHood, the secretary of the Department of Transportation, and Kalaupapa patients to the Hawaii State Capitol for a March 25 discussion about ongoing airfare issues between Pacific Wings and Kalaupapa residents and workers.
Pacific Wings raised their prices dramatically for round-trip flights to Kalaupapa in 2009. Workers and patients pay up to $550 for round-trip tickets to Honolulu or topside Molokai.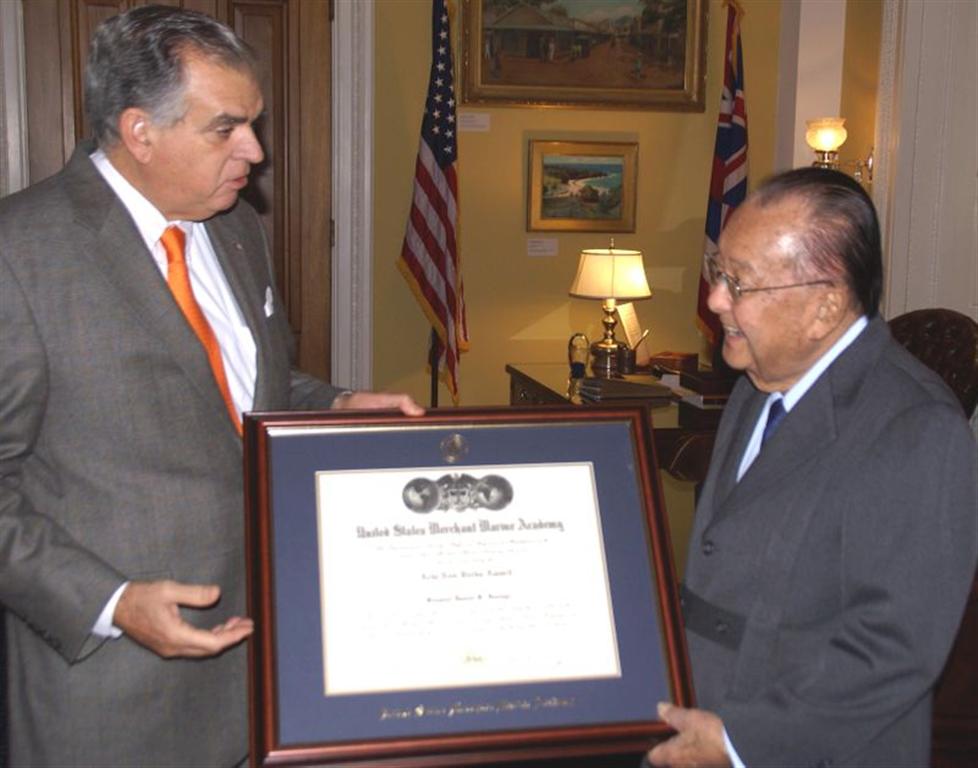 said he was moved by the passion and frustration of the residents when he was in Kalaupapa, " Sabas said.
Healthcare Facility Review
In other Kalaupapa news, the Adult Residential Care Home (ARCH) in Kalaupapa was surveyed for a new license last Monday. The Office of Health Care Assistance (OCHA) visited the peninsula to evaluate the facility for a new level of care. Their license expired in late December and received an extension until late March.
It is a possibility that the facility may be downgraded to type 1 status. This means the care center would continue to provide a similar level of health care, but offer less beds, according to Kalaupapa Department of Health Supervisor Carol Franko.