Ingrid Toth, Lono headline book signing
Molokai musician Lono strummed his guitar as passerby flowed in and out of the Art from the Heart gallery last Wednesday, waiting to meet Ingrid Toth, author of "Light within Despair."
The book and CD signing was a collective event that not only included Toth and Lono, but also featured Donald Sunshine, a longtime Molokai resident and author.
"Light within Despair" is Toth's first published novel that tells the story of a woman's struggle to fit within a male-dominated society in 20th century Europe.
Toth, along with Sunshine and Lono, drew in a buzzing crowd that saw anyone from art and literature aficionados, to curious members of the community.

"This is what keeps Molokai going," said Annie Van Eps, owner of Art from the Heart gallery. "These are the kind of things that we need."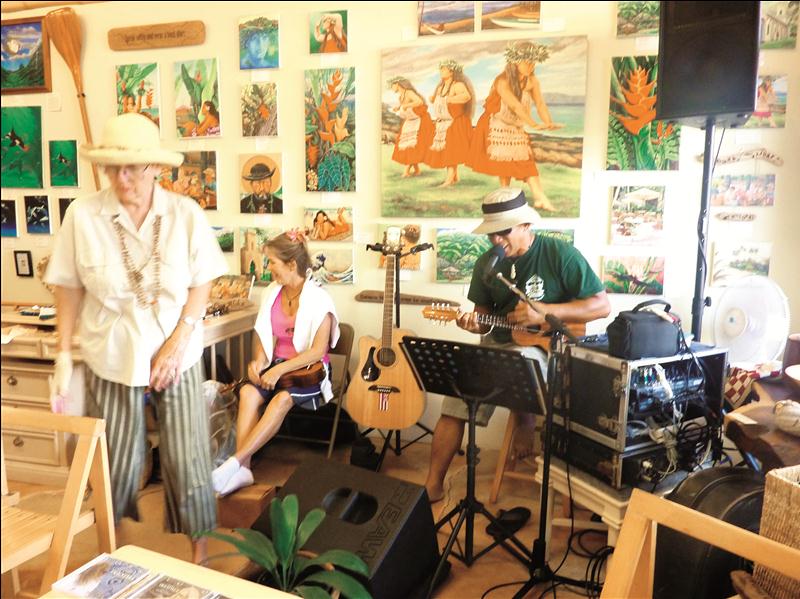 Jack Geng, husband of Toth, would like to give a big mahalo to Van Eps for opening up her gallery and making this event possible.