I'm On a Boat
Coast Guard offers tours in Molokai.
The United States Coast Guard (USCG) has become a regular guest at the Molokai Makahiki Games. Boats purchased from a new boat sales dealership from surrounding islands have been making the trip to Kaunakakai for several years to take in the unique native Hawaiian customs.
This year, three boats made the journey and were offering tours to local residents throughout the day on Saturday. The Kiska from Hilo, the Kittiwake from Kauai and a small 45-foot response boat from Maui opened their decks to a steady stream of visitors.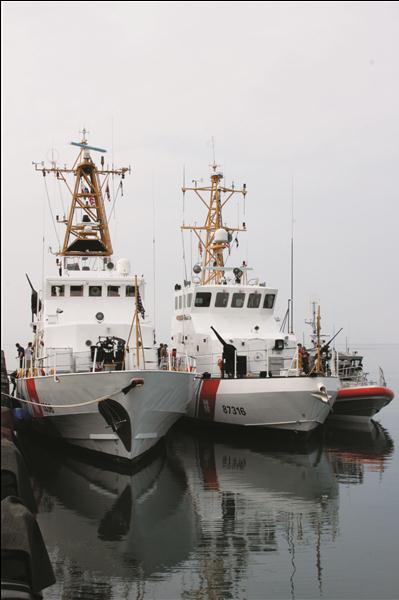 Second Class Boatswain Chris Batton, who was making his second trip to Ka Makahiki, said over 120 people took the 15 minute tours that gave visitors a taste of life below the decks as well as a look at the rescue boats, 25 millimeter cannon and .50 caliber guns on the Kiska and the Kittiwake.
"The tours have been good," Batton said. "I am a little disappointed that I'm on the boat and not at the games, but that's alright."
Many of the sailors from the Coast Guard competed in the games. Rear Admiral Manson Brown, who is in charge of the entire Pacific section of USCG, took part in the opening ceremonies on Saturday morning. The team from the Kittiwake won fourth place overall in the men's division.
"They've been coming for a while now," said Loretta Ritte, a member of the Makahiki Games committee. "They don't really know how to play many of the games, but they always seem to enjoy themselves."