Humble Heroism
Local WWII veterans share their stories.
As we enter the 60th anniversary year of the bombing of Pearl Harbor, those that witnessed the most widespread war in history are becoming few and far between.
Molokai is lucky enough to still have a number of those heroes in our midst, and they have been gracious to share their stories. Now in their 80s, still with sharp minds and cracking jokes, Molokai WWII veterans come from all branches of the military, and each have stories to inspire us.
"You have to appreciate that throughout history, there is a war every 25 years. That's generational," said Padraic "Paddy" Evans, who served in the Army Air Corp from 1942-47. "We're a small, elite group…becoming smaller every day."
"It was terrible," said Ben Munesue, who served in 1943. "I feel fortunate to still be alive."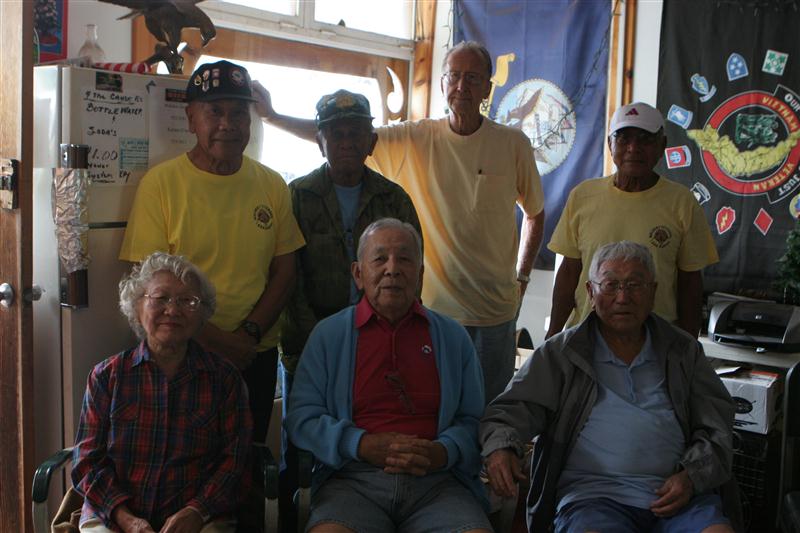 Call of Duty
The extraordinary stories of WWII are not extraordinary to the Molokai veterans who lived them – eternally humble, many expressed a simple loyalty for joining, and a no-regrets attitude.
"You volunteer because you're a citizen, it's your duty, regardless of denomination," Evans said.
"Whether you're a combat vet or serving in the North Pole, when you're called to duty, you do what you're taught regardless of how you feel," said Larry Helm, commander of the Molokai Veterans Caring for Veterans.
This duty for many stayed beyond the Second World War – many of these veterans stayed in active duty or joined the National Guard after the war, and went on to tours of service in Vietnam.
Some WWII veterans on Molokai who were not interviewed include Robert Takeuchi, Noba Shimizu, Mike Misaki and Osamu Murikami, who, with their comrades above, are highly commended for their service to this country, as well as to this island.